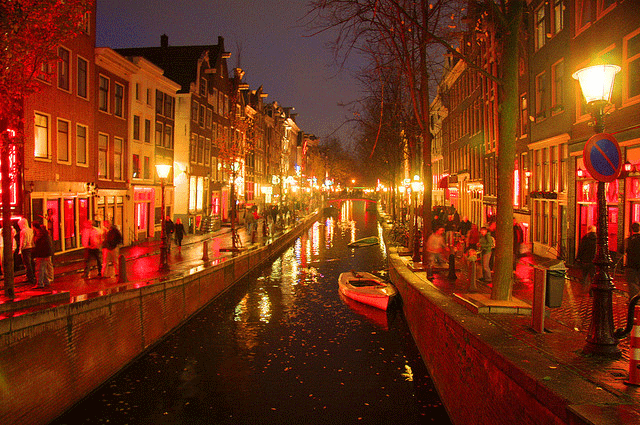 Several women have written in and disagree with what I wrote about prostitution. They argue that 75% of prostitutes come from broken homes, which today is over 50% of marriages. They also state that these girls were abused as children in every way possible and many are runaways. Some also argue that these girls turn to prostitution because they are addicted to drugs and became pregnant at very young ages in their teens and have to support a child on their own.
All of that said, I agree that there are girls that fall into each of those categories. However, There are strikingly different cultures and different solutions around the world that warrant looking at both in Asia and Europe. In Thailand, they have a different culture and sex is not looked down upon as it is in the West. The girls are not drugged out or abducted. They are there to make money typically to support their families, which include their parents. Many also do dream of meeting the right guy in the process. In fact. studies show that 15% of the women in the Thailand sex trade marry their customers when they are foreign men (see a study published by Khon Kaen University).
Amsterdam is also strikingly different. The girls are not drugged out and they fall more into the professional category and some may cling to that dream of meeting Mr. right while others have probably given up on the dream of love at first sight and the knight in shining armor will come to carry them away. Both Thailand and Amsterdam show that even prostitutes do find love, which was the story-line of Pretty Woman.
Similarly, in Japan, there are a few private clubs where the girls are virgins and if you wish to select one, and she agrees, you paid $250,000+ and she was yours. You then had to provide her an apartment in Tokyo and support her as a concubine. She would be there for you whenever you were in Tokyo. They did this to be taken care of and a portion of the money always went back to her family. There are different cultures around the world and different morals.
I know in East Europe, men were going there and pretending to want to marry. They entered into the arranged marriage and took the girl and then promptly sold her into sex slavery. That was common when the Wall Fell in 1989, and parents are wise to that scam these days.  There is just a stark difference between what we see in Thailand and Amsterdam compared to where prostitution is illegal. My point is that if there is a legal industry then the girls are protected and this would tend to reduce the abductions.
I have written before when I was in New York standing on the corner in front of the Plaza hotel during the day, this girl came up to me dressed in genes. She asked if there was anything she could do for me. That is using the words spoken by a hooker, but she looked like 13 to me. I was confused and said no, and she asked again. I was not sure and was giving her the benefit of the doubt because she looked so young. I thought perhaps she wanted money for food or something. Then the doorman came over and told her to get out and she turned and cursed him. I then asked was she a hooker? He said yes she bothered the guests routinely. She was probably a runaway working for someone I suppose.
I knew a girl who worked for me once who was raped by her step-father between 7 and 10. She ran away to an aunt in another State. She was strong enough to tell me the story when she was 25. She did not become a prostitute. I respected her strength and she put her life together.
You can pass all the laws you want. It will not stop the abuse. Amsterdam, Japan, and Thailand are a different issue and there are girls who do hope to meet that special someone.
Outlaw booze and you created the Mafia.
Outlaw prostitution and you create abduction.
There has to be a better way. Girls are abducted and sold into sex slavery only because it is profitable. Remove the profit with legal competition, and you just may end the abductions. Promote safe-houses for runaways and you may save a life.