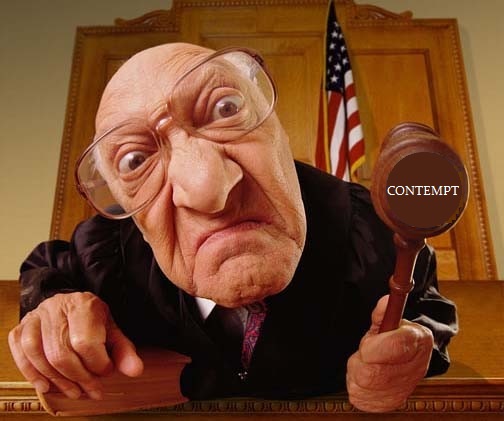 We are supposed to live in a free society, but we do not. A federal judge claims the same power as the former king and he can sentence you to die in prison without a lawyer, trial, or even a charge.
The majority of Federal judges are the most ruthless people you will ever encounter. They have ZERO respect for human rights and on this point I seriously disagree with Trump and his undying support for the law enforcement divisions in this country. If you have not been exposed to the Judicial System, you are clueless.
The US government relies on the contempt power claimed by judges asserting right as if they were pre-revolution judges of the kind. The prosecutors are keeping a former police officer in prison until he dies because he claims not to be able to remember the code to decrypt two hard drives under investigation.
Francis Rawls, the former sergeant in the Philadelphia police department, has spent nearly two years in prison for contempt of court after refusing to provide the passcode for two hard drives the Feds took from his home back in 2015 during an investigation into child abuse images.
Rawls claims he can't remember the passcode for the two drives, encrypted using Apple's FileVault system. The government says that he's stalling because he fears that the contents could see him in serious trouble with his former employers. That's speculation, but what happened to the 5th Amendment since the mere possession of a file is a crime?
Sure, we may have no sympathy for this particular issue. However, the precedent is set and they can do this to you for taxes. They government can claim you have an account in Bangladesh and you say you do not. The judge then throws you in prison for life until you tell them the location of something that may not even exist. They need not prove anything any more, they rely on the judge claiming he has inherent power to effectively kill you. What next – off with your head?