Blog/Politics
Posted Sep 16, 2019 by Martin Armstrong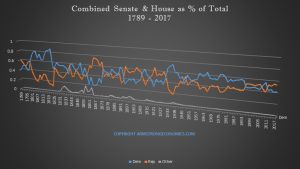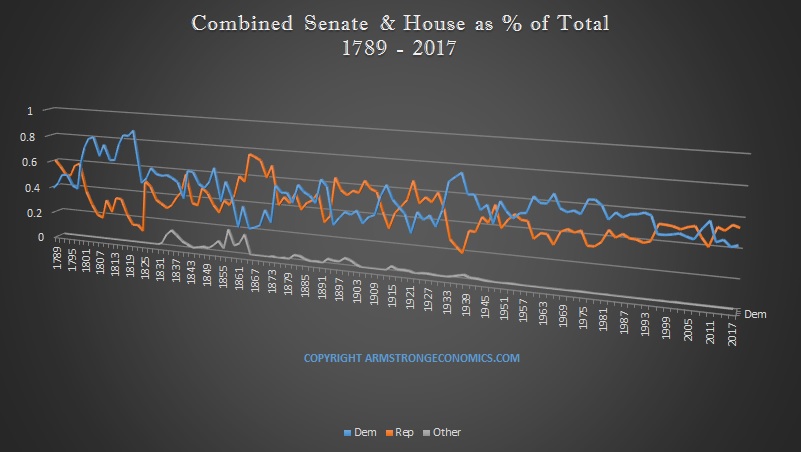 QUESTION: What did you think of the Democratic debate. It looks like they are just preoccupied with hating Trump they have lost touch with reality. You previously said that the Democrats could collapse as a party after 2020. Does that seem likely?
PH
ANSWER: I know the press is spinning this that Trump will surely lose in 2020. Our models do not indicate that as yet. There remains the risk as we had forecast back in 1985 that the Democrats could cease to exist after 2020 and split at the very minimum. The other part of that forecast was that 2016 was the first opportunity for a possible third-party candidate to win. It appears that forecast was correctly made way back in 1985. That target was from the beginning of this 51.6-year Business Cycle 1985.65. It was the Pi target which was + 31 years = 2016.
The message from the Democratic debate was that they were going to raise your taxes substantially, triple your gasoline price to save the planet which would only mean people would lose their jobs if they cannot afford to get to work in many regions. They want open borders simply because Trump wanted a wall to stop the drug trade and it is already illegal for an employer to hire an illegal alien. If they do not have a Social Security number, they are not paying payroll taxes and thus compete with legitimate citizens so forget minimum wages.
The Democrats will take away your healthcare and we all know the problems of government healthcare – just look at the VA scandals. My healthcare doubled thanks to Obamacare. Then, of course, they want to outlaw guns. In China, they executed three men who killed 31 people at a train station with knives. It's the crazy people – not the guns. Assault weapons are one thing. They are talking about the complete removal of guns and taking on the NRA.
This is a message of hate-inspired simply by the fact they hate Trump. There was no discussion of the economy. They want to open borders because Trump wanted a wall. Just look at Europe and the chaos of Merkel's open borders which is the primary reason for the rising separatist movements. So open border means I should not have to go through TSA at airports – right! I can keep my shoes on?
The minorities they keep telling need the Democrats to ignore the fact that unemployment for both the Blacks and Hispanics in America is at record lows. We have Bernie swearing he will control every aspect of the economy and Elizabeth Warren being advised by the Communists from France – led by Thomas Piketty.
This is what I mean that they are so fixated on Trump, they simply take the opposite of any of his policies. That really makes no rational sense. They are dividing the party between liberal politics and the extreme left. It looks like the computer may be correct on that one as well. The Democratic Party may split. The party name would not be abandoned. They will keep that. But there is some great divide unfolding.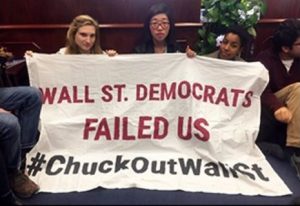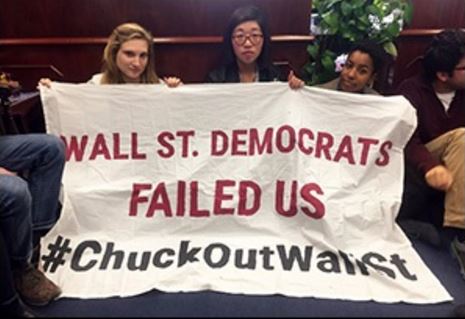 The chart presented above shows that on a combined Senate & House basis, they have been losing ground. When people are young, they are generally socialists until they graduate and begin to see the real world and have to pay taxes. The ones who cannot mature, live forever in their little bubble and blame everyone else for their failures.
If we look at the Presidential elections, the Democrats peaked with FDR and have been making lower and lower highs ever since. This is the basis of that forecast that the Democrats have been in a bear market. They have lost touch with the core of the people.