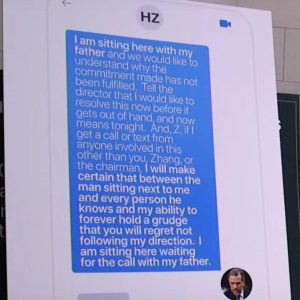 Before Joe Biden's mind deteriorated, he was helping his son make big moves in China and Ukraine. Text messages have been released that show Hunter Biden threatening a CHICOM official while allegedly sitting next to his father, the then-vice president. "I will make certain that between the man sitting next to me and every person he knows and my ability to forever hold a grudge that you will regret not following my direction. I am sitting here waiting for the call with my father," Hunter sent to Chicom official Henry Zhao.
Biden would frequently take his son on official business trips. "There were all the typical trappings of a mini-family vacation tacked on to a business trip," NBC commented on a 2013 trip to Beijing. Yet, the men left that trip with a new Chinese business license to form a Chinese private equity fund. Hunter insisted he did not acquire the equity interest until 2017, after his dad left the White House. "I have never spoken to my son about his overseas business dealings," Joe Biden recently stated. And yet, he used Air Force Two to shuttle his son to meeting across the globe on taxpayers' dime.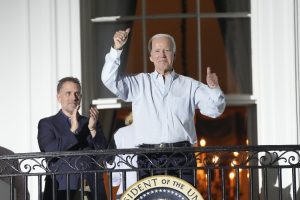 Hunter managed to become a business tycoon with no experience and a self-reported crack-cocaine addiction. His business partner Eric Schwerin emailed him in 2017 regarding ownership in Harves Sports and Entertainment and Rosemont Seneca Advisors, which included a 5% stake in Harves Amusement Parks. Francis Person served as a "special assistant" to Joe Biden from 2009 to 2014 and became very close to the Biden family. Person then helped Hunter secure his investment with Harves Group and introduced him to more connections in China. Harves Century Group is backed by the CCP.
Can you imagine the headlines if Eric or Donald Jr arraigned shady business deals while their father was in the White House? Hunter's recent charges are a laughable slap on the wrist. No one would have gotten off that easy, especially with a gun charge near a school zone. The biggest crime here is Joe Biden using his power as a public servant to engage in suspicious overseas business deals. They have no doubt impacted his decisions while holding office. The corruption is just unbelievable.