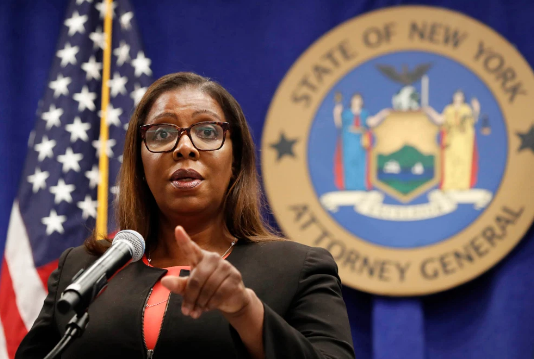 AG Letitia James revealed her investigation into the Trump Organization has gone from a civil probe to a criminal investigation. This is the way the law is used to abuse people and this is being done to try to prevent Trump from running in 2024 or any of his family. The word is James is out to make sure Trump does not run in 2024.
The dirty tricks of politics and criminal prosecutions is a serious problem in our legal system. Perhaps you will recall the IRS targeting Tea Party organizations to interfere in the elections under Obama. When the IRS was ordered to turn over all emails for the investigation, they pulled a Hillary – Oh sorry, we lost all emails.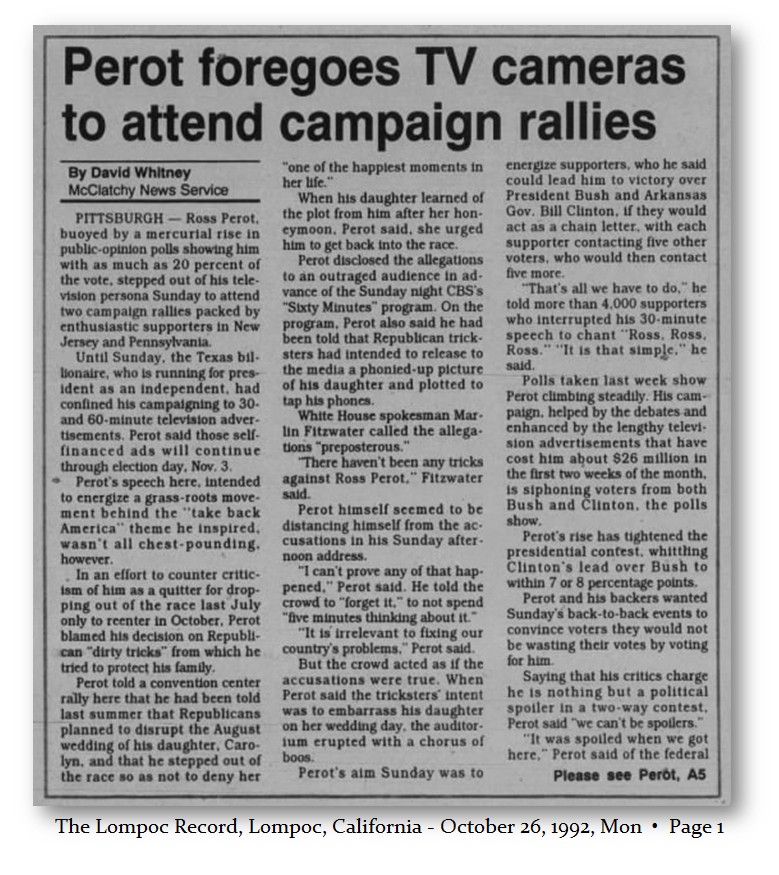 Back in 1992, I was in Tokyo and about to fly home when I received a phone call asking me to fly to Texas to meet with Ross Perot to help assess his character to be president. I rearranged my flight from New York to Texas. Then suddenly, Ross Perot withdrew claiming there was a plot to disrupt his daughter's wedding. Even Bill Clinton said he did not know what to say despite the fact that the allegations were made against Bush and the Republicans. The truth was really that Perot had a free port airport and he was threatened with an investigation of his entities. He suddenly dropped out talking nonsense about his daughter's wedding. As always, somehow I seem to have been in the middle of so many interesting events.
Lyndon LaRouche, Jr. (1922-2019) was a candidate for President eight times between 1976 and 2004 and even ran TV commercials. I never met him nor was I ever asked to meet him. Lyndon LaRouche's U.S. presidential campaigns were controversial, to say the least. That even warranted SNL to do a skit on him. Nevertheless, the powers that be used the law to imprison him to stop the political ads. In October 1986, hundreds of state and federal officers raided LaRouche offices in Virginia and Massachusetts. A federal grand jury indicted LaRouche and 12 associates on credit card fraud and obstruction of justice; the charges alleged that they had attempted to defraud people of millions of dollars, including several elderly people, by borrowing money they did not intend to repay.
Borrowing money with no initial intent to pay anything back is a mental crime. You do not have to actually commit it. This is a THOUGHT crime like going to a bank to borrow money and then claiming you do not intend to pay off the debt. But this is how the law works – it is a mental thought that they prove by innuendo, circumstantial evidence, and it becomes does the jury BELIEVE it is more likely or not that there was no intent. We could lock up most of Congress and the White House using these theories. They borrow every year with no intention to pay anything back.
LaRouche was sentenced to prison. Former Attorney General Ramsey Clark joined the defense team for two appeals, writing that the case involved "a broader range of deliberate and systematic misconduct and abuse of power over a longer period of time in an effort to destroy a political movement and leader, than any other federal prosecution in my time or to my knowledge." There was no question that LaRouche was prosecuted politically. I may not have agreed with his leftist political ideas, but he was nonetheless politically prosecuted.
I have been told in phone calls over the past few months that the powers that be want to convince Trump NOT to run in 2024. They regard Trump as a man of the people and that is not a good thing for the way governments want to control our lives.
This is what you get with a corrupt government. They will always use the criminal law to go after people they try to discredit ultimately to influence elections.