Blog/Politics
Posted Mar 10, 2022 by Martin Armstrong
"Vladimir Putin doesn't want me to be President. He doesn't want me to be our nominee. If you're wondering why — it's because I'm the only person in this field who's ever gone toe-to-toe with him."

— Joe Biden on Twitter (@JoeBiden) February 21, 2020
People ponder if Putin would have invaded under a second Trump Administration. It is true that Russia went on the offensive in 2008 and 2014 under President Obama while Joe was VP. Putin himself said tensions between the US and Russia were at an all-time low once Biden entered the office. Biden referred to the Russian leader as a "killer," as if he did not watch Syrian airstrikes on civilians during his first stint in the White House.
Trump has come under harsh criticism for complimenting Putin in the past, and going as far as to call him a "genius." Putin also offered similar praise of Trump, as noted in the NBC News interview above. Putin sees Trump as "radically different" from Biden as he is not part of the establishment. Putin noted that Biden spent his entire adult life as a politician, a "career man," and offered no praise for Biden as a person or world leader. He subtly and rhetorically said to think of how many years Joe spent in the Senate as a puppet of the state.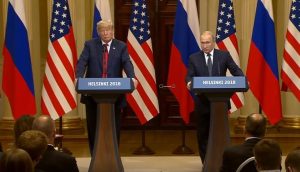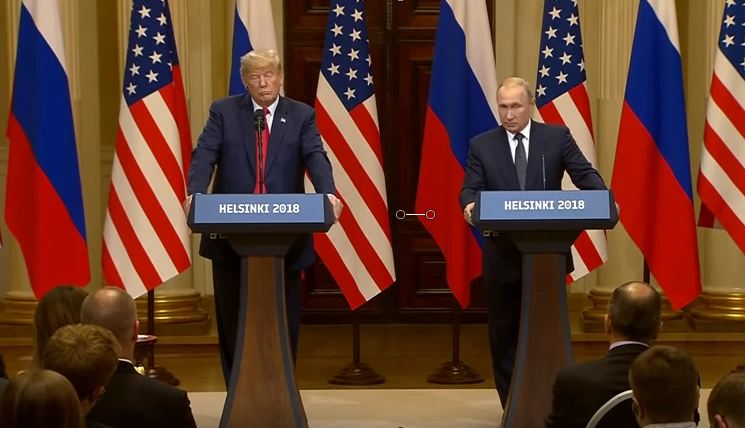 It is also true that Trump wanted to remove the US from NATO. However, he wanted to remove the US from NATO as other member states were failing to make contributions. Trump felt as if NATO needed the US but not the other way around. Other countries began increasing their NATO contributions as soon as the US indicated it would leave. Putin, naturally, would have been thrilled to see the US back away from NATO, but he is an intelligent man who knows that the US would remain loyal to its allies.
Biden is a useful idiot in Putin's mind. Trump was "a character" and an unpredictable opponent. The main thing here is that Trump treated Russia like a major player on the international stage. He was willing to have diplomatic conversations with Putin, Kim-Jong Un, and others who the West mainly wrote off. Diplomatic conversations should have taken place years ago. Russia's concerns about the Minsk Agreement and the Donbas area should have been taken seriously. Instead, everyone excommunicated Putin while relying on him for energy. He was strategic about when he chose to strike.