Blog/Politics
Posted May 16, 2017 by Martin Armstrong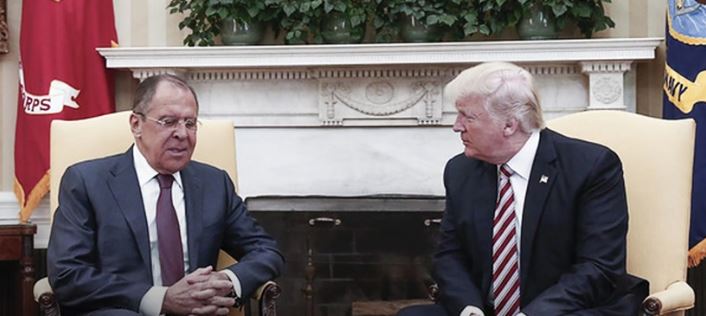 Members of President Trump's administration denied details of a Monday Washington Post report that during a meeting with the Russian foreign minister and ambassador to the United States, Trump shared confidential information pertaining to an Islamic State (ISIS) threat.
The Washington Post wrote:
"President Trump revealed highly classified information to the Russian foreign minister and ambassador in a White House meeting last week, according to current and former U.S. officials, who said Trump's disclosures jeopardized a critical source of intelligence on the Islamic State."
Democrats on Capitol Hill jumped all over this. Trump has got to understand he has a herd of enemies within the Deep States and the Democrats will use every possible issue to stop any economic reforms or tax cuts. The Democrats and the press continue in this move to demonize Russia and to prevent any coordinated effort against the common enemy ISIS. It is far more important to prevent any economic reform than to create world peace. This constant controversy after controversy is giving a life to the Euro and putting at risk an economic downturn.