There are countless videos of President Joe Biden violating the personal space of children. He is constantly sniffing their hair as well, which is all on film and not a conspiracy theory or some smear campaign. The children are visibly upset, and their brain-dead parents allow it to happen. This has been happening for years. Remember what his daughter Ashley wrote in her journal that she left behind in a treatment facility for sex addiction. She said her father, Joe Biden, forced her to shower with him. This is not acceptable.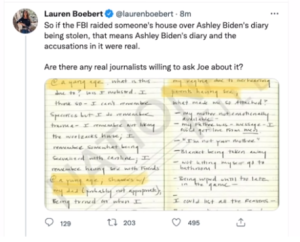 In the first video below, YOU CAN AUDIBLY HEAR THIS CREEP SNIFFING A BABY before saying, "Don't tell mommy!"
As Biden said, "They're all our kids."
Even if you're a Democrat, you cannot deny that the behavior seen below (and in countless videos online) is extremely disturbing and shameful. Letting your children near the president should come with child endangerment charges. I truly feel sickened watching these videos and I must warn that they are very disturbing. Feel free to share with anyone who still wishes to vote for the Biden-Harris trainwreck.