Blog/Politics
Posted Jun 24, 2020 by Martin Armstrong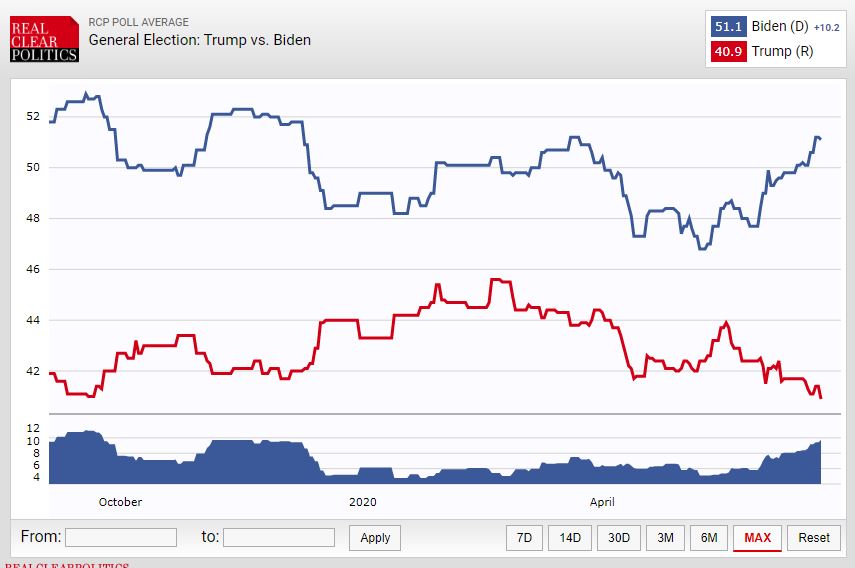 We may be witnessing the manipulation of polls once again that show Biden way ahead of Trump as we did in 2016 in the USA and with BREXIT. This time it seems that the manipulation is taking place on Steriods.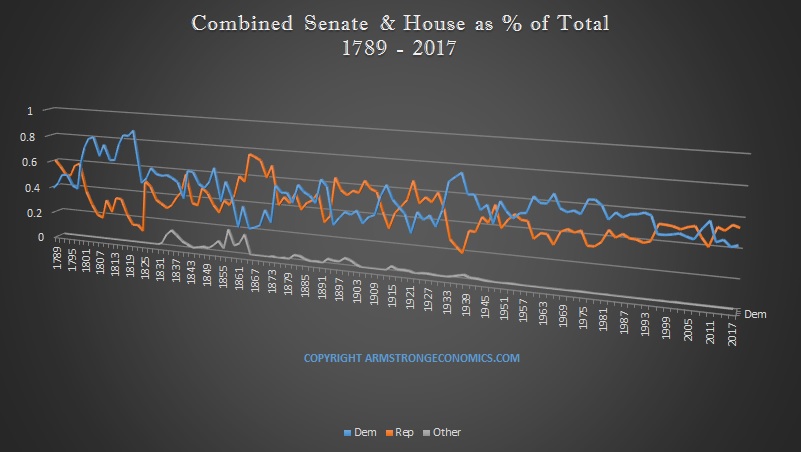 According to our models, the support for Republicans looking at the House & Senate combined lies at 40% and resistance at 52% with 2017 coming in at 54.7%. The Democrats have resistance at 58% and support at 47% with 2017 coming in at 44.8%.
The Bullish Reversal stands at 58% for the Democrats and 53% for the Republicans. If the Democrats come in under 44.8% for the combined House & Senate, they will cascade downward into 2027 and split into two parties – left v middle.