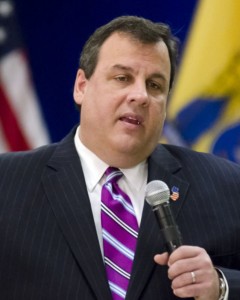 No one took Chris Christie seriously when he was the governor of New Jersey. People accuse him of turning voters to Obama in 2016 since he debated so poorly. Christie was disliked in New Jersey, so much so that he flipped the state blue when he left. He recently traveled to Ukraine to show that he stands with a new forever war and is a willing puppet of the deep state. Still, he is the least popular candidate in the Republican Party.
Trump continues to stand as the top GOP presidential candidate with a 71% favorability rating. Florida's Ron DeSantis holds second place at 63%. All other candidates have ratings beneath 50%, with Ramaswamy edging 48% as 23% stated they have never heard of him in general. Former Vice President Mike Pence is the second least favorable candidate, with a rating of 39%. This is no surprise since Trump is in the lead, and his supporters dislike Pence after he turned on the former president. Christie and Pence also have a big common interest not shared by Trump or DeSantis.
Chris Christie managed to score a 45% unfavorable rating. He still qualifies for the first Republican primary debate in Milwaukee, Wisconsin, on August 23. It will be hard if not impossible to recover in the public eye, and his attempts to gain support have failed. Who would want to lend money to a candidate who is this far behind in the polls? He took his time in Ukraine to criticize DeSantis, Trump, and Ramaswamy for giving people a "false choice" by saying America has no choice but to fight alongside Ukraine in this needless war.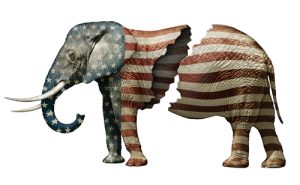 Interestingly, the two least popular candidates are pushing the Ukraine agenda and were formerly major Trump supporters (obviously, as one was his VP). Now they claim Trump is unfit to serve and Christie even said Trump may spend the election trying to stay out of jail. These men had nothing but praise for Trump for years until they decided that they wanted his spot. Pence and Christie both visited Zelensky early to show support at the beginning of their campaigns. The Republican Party has become the party of peace, and opposing the war is considered radical by the liberals. Considering the surplus of issues Americans face every day, no one is going to be impressed by a candidate who champions foreign policies that have no benefits for our own nation.