Blog/Conspiracy
Posted Mar 17, 2021 by Martin Armstrong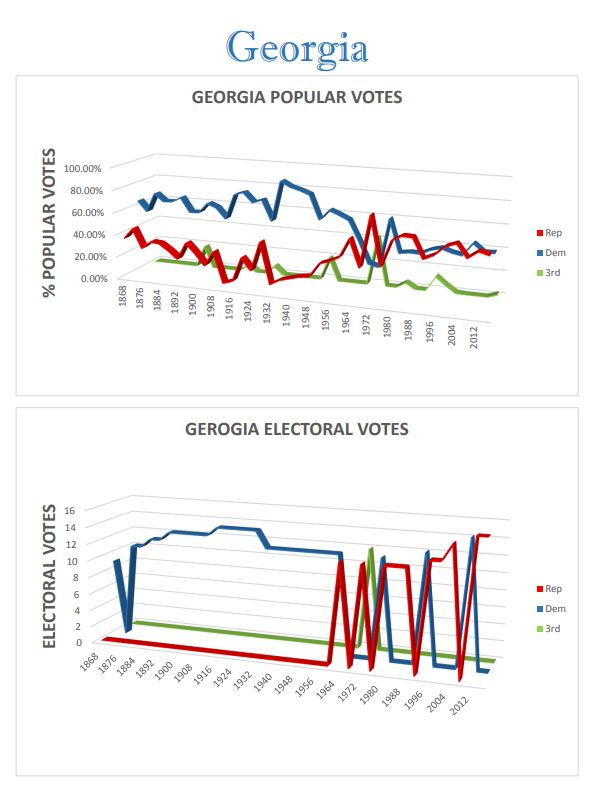 The Washington Post has been forced, no doubt begrudgingly, to print a retraction two months after they published a story that made it sound like Trump was trying to rig the election speaking to an elections investigator in Georgia. The Post reported in January that the then President had spoken to Frances Watson in December, asking her to "find the fraud" in the state and that she would be a "national hero" if she did. The Washington Post has said that the quotes were based on "information provided by a source" which was obviously anti-Trump. Biden had won Georgia by 12,000 votes and the last time any Democrat won that state was Clinton back in 1992. Our models clearly showed that Trump should have won Georgia with 3 out of 4 models confirming that.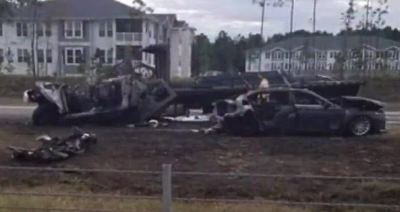 A staffer investigating the election fraud in Georgia was killed in an accident that was a fireball and highly unusual. The prosecutor then investigating this accident was found dead shot in the head. There was just no way our model was wrong on Georgia. After the Washington Post ran the story with the fake quote, CNN, ABC News, NBC News, and USA Today all subsequently claimed that they had "confirmed" that the Washington Post's reporting was true.
Now what is really interesting is that the phone call that was erased from Ms. Watson's device and was recovered by officials responding to a freedom-of-information request. The quotes that were then attributed to President Trump by an anonymous source were outright lies.
Trump did not tell the investigator to 'find the fraud' or say she would be 'a national hero' if she did so. Instead, Trump simply told the investigator to audit ballots in Fulton County, stating he believed she would find 'dishonesty' there and that she had 'the most important job in the country right now'.
There is no question that a TON of money was in play to overthrow Trump to push this Great Reset on a global scale. Interestingly, Biden said he would immediately rejoin the UN's Paris Climate Agreement and he would use the power of the US to force China to comply. China, the world's top producer of carbon pollution, looms large in any climate discussion because it pledges to achieve net-zero greenhouse gas emissions by 2060.  The UN has been pushing itself as a new one-world government over the environment claiming that a single nation cannot solve the problem.
The fraud in the US elections was ABSOLUTELY ESSENTIAL to pushing the World Economic Forum & Klaus Schwab's agenda. This was not about Trump v Biden. This was an election that was interfered with from international sources combined with domestic. The claims that this was China interfering I do not see has any merit. The real source of funds for all the bribes and threats did not come from China. They are desperate to create this Cancel Culture which is the same political agenda used by the Communists during the Russian Revolution.
It seems very curious that now the US Intelligence is pointing the finger at Russia and Iran influencing the 2020 election in their latest report which was declassified and released Tuesday by U.S. intelligence officials. However, to ensure it does not upset Biden's victory, they quickly added that U.S. officials did not find evidence that foreign actors tried to alter "technical" aspects of the voting process, such as voter registration files or vote counting. They merely "spread false or inflated claims about alleged compromises of voting systems to undermine public confidence in election processes and results," according to their latest questionable report.
In truth, what they are trying to do is now claim that Russia engaged in a broad effort to undermine U.S. public confidence in the election. This is really double-talk because the US does the very same thing in all foreign elections. Remember Obama telling the Brits to get to the back of the line if they dared to vote for BREXIT. Obama also interfered in the Canadian elections to ensure Trudeau was elected.
This is just part of the latest smoke-screen because the real interference was a direct assault on the election process and that did not involve either Russia or China. Both had everything to lose with a Biden victory for Biden has simply handed power to the United Nations to impose Climate Change agenda with the argument it will take one government to save the planet.
Our models are also warning that the March 2020 COVID Crash was also an attempt to create another economic collapse but far worse than 2007-2009. In that respect, they failed because the smart money smelled endless government debt at artificially deflated interest rates.  The high in the PE Ratio took place in 2009 at the bottom of the share market as capital moved to equities fearing both government and banks. Note that as of March 2021, we are retesting the 40:1 level illustrating that capital is once again starting to seek shelter from bonds, banks, and governments.