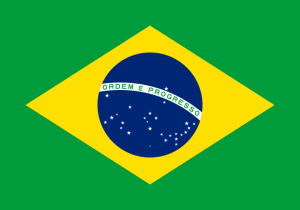 Former Brazilian President Luiz Inácio Lula da Silva (r. 2003–2010) will run against President Jair Bolsonaro this October. The former president was recently cleared of corruption charges after being convicted of money laundering and corruption whereby he was sentenced to nine and a half years behind bars before it was later extended to 12 years. The former president, nicknamed Lula, was later declared innocent for his role in "Operation Car Wash," and is now eligible to run against Bolsonaro.
Lula once enjoyed the title of Brazil's most popular president with an approval rating surpassing 80%. The leftist leader has a rags to riches background and made promises to end hunger and boost social programs. "In his time in office, Lula pumped billions of dollars into social programmes [sic] and can reasonably claim to have helped reverse Brazil's historic inequalities," the BBC stated.
Early polls indicate that Lula may be a favorite over Jair Bolsonaro. Voting is required in Brazil, and the 2018 election turnout was close to 80% of the population. According to Polling Data, as reported by AS/COA Online, Lula is currently in the lead with 43% of respondents saying they would vote for him. Bolsonaro lagged behind with only 31% showing support, while the other candidates failed to reach double-digit figures.
Unfortunately for Bolsonaro, 62% of Brazilians believe their economy is on the wrong path, and only 35% approve of the Bolsonaro Administration. As of May, 68% of respondents said they already knew who they were voting for in the election. The race is likely to be close, but the Bolsonaro Administration will need to provide the people with faith in the future of the Brazilian economy if he plans to beat his popular opponent.