Blog/Politics
Posted Mar 13, 2020 by Martin Armstrong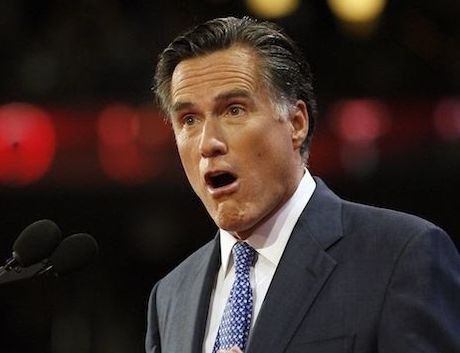 QUESTION: Mit Romney was against Trump on every possible level right into the impeachment. Some think he will somehow become a Democrat to try to get into the White House. Do you see any chance of this?
HD
COMMENT: Marty, I think you are correct that Hillary will be drafted. There is no possible way for Biden to win on a first ballot. Maybe this is what your model is forecasting with the big turning point come July?
JF
ANSWER: That is called the Unity Ticket which was used by Lincoln by selecting Johnson — North & South. Romney is a conspirator, that is very clear. There are rumors that Biden will select him as a VP since Hillary says she is not interested in a VP position unless it appears that Biden might slip and fall. Romney is flirting with the idea, but I still question if Biden will be able to go the distance. My bet is still on Hillary being drafted and then perhaps Romney would become a Democrat to try to overthrow Trump.
While Joe Biden has won several March Primaries on the 10th, his total of delegates stands at 857. If we add all the delegated handed to him by Bloomberg and the others, that comes to 94.  Elizabeth Warren has 70 delegates but she is still mad as hell and has not yet expressed support for Biden or Bernie. Given that Bernie Sanders has 709 delegates, with only 340 delegates remaining, neither Biden nor Bernie will win on a first ballot where they need the majority of 1,991 delegates to clinch the nomination at the Democratic National Convention being held from July 13-16. Our Model shows July as a very important turning point.
The second ballot of voting will have the 3,979 delegates plus the 771 super delegates that will then be allowed to vote. This is when each delegate will be allowed to freely change candidates, regardless of who elected voters in the home state. Therefore, the entire primary process will be irrelevant. Our sources all along have been about a draft of Hillary will be the answer for the Democrats have nobody else. She will win the necessary majority of 2,375.5 delegates. This, according to reliable sources, is why Elizabeth Warren is really pissed-off because Hillary has orchestrated this behind the scenes without ever having to campaign.
The likely scenario is that Hillary will announce that she does not support any of the presidential candidates and they will plead with her to save the party. So she will not become Biden's VP. She wants the full Enchilada.
The real rumor behind the curtain is that Mit Romney will be the VP for Hillary. She will not pick Joe Biden or Bernie. Even Trump told a private gathering (direct reliable source) that he did not know who he would be running against but questioned whether Joe Biden could "go the distance." The only person the Democrats have who they believe can defeat Trump is Hillary. Biden may have dementia. He constantly stumbles over words, confuses people, is clearly unable to round thoughts or sentences. He has even become aggressive towards some members of the audience. I do not think that Biden is qualified to be President and the Democrats know that. He is the place-holder to stop Bernie and he may not even be aware of how he is being used.