Saule Omarova will not become the next US Comptroller of the Currency after withdrawing her candidacy. Nominated by President Joe Biden, Omarova has come under fire for her Marxist views and received bipartisan opposition. Omarova previously dispelled notions that she supported Marxism, stating that she could not control the fact that she was born in Kazakhstan when it was part of the Soviet Union.
Biden claims that Omarova was "subjected to inappropriate personal attacks," and maintains that she would "have brought invaluable insight and perspective to our important work on behalf of the American people." As a reminder, the Office of the Comptroller of the Currency charters, regulates and supervises all national banks. It also supervises the federal branches and agencies of foreign banks. Her "invaluable insight" could drastically change the course of the economy.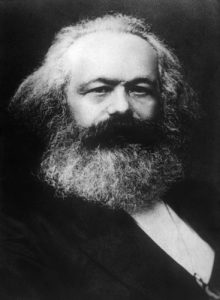 Saule Omarova studied at Moscow State University under a scholarship named after Vladimir Lenin. Her thesis paper entitled "Karl Marx's Economic Analysis and the Theory of Revolution in The Capital," has been scrubbed from her public record, despite multiple requests for the paper by the Senate. Previous behavior is the best indicator of future behavior, so we can surmise what her thesis stated. Omarova declared that the US needed to "end banking as we know it" by transitioning deposits from private banks to the supposedly independent Federal Reserve. She was encouraging the creation of the  National Investment Authority (NIA), which would sit between the Fed and the Treasury and ensure that the Build Back Better agenda was properly funded. "The NIA envisioned in this Article does not represent a 'public takeover' or 'socialization' of finance, nor is it an illicit 'privatization' of public infrastructure. Rather, it is a means by which all of us can collectively supply what each of us needs, but cannot individually supply," Omarova penned with Robert C. Hocket in "Private Wealth and Public Goods: A Case for a National Investment Authority."
To push forward this agenda, the alleged non-Communist wanted to bankrupt coal, oil, and mining industries to tackle climate change. "The way we basically get rid of those carbon financiers is we starve them of their sources of capital," she said. "Give them a safe asset that pays more than US Treasury bond and take them away from the current carbon financiers."
Worsening matters, Omarova actually praised the USSR for controlling salaries as it equalized pay (i.e., poverty) for men and women. "Until I came to the US, I couldn't imagine that things like gender pay gap still existed in today's world. Say what you will about old USSR, there was no gender pay gap there. Market doesn't always 'know best,'" she tweeted. In response to the backlash, Omarova only dug herself in a deeper hole. "I never claimed women and men were treated absolutely equally in every facet of Soviet life. But people's salaries were set (by the state) in a gender-blind manner. And all women got very generous maternity benefits. Both things are still a pipe dream in our society!"
President Biden should be charged with treason and impeached for nominating someone who is clearly a threat to the US banking system.