Blog/Politics
Posted Dec 30, 2020 by Martin Armstrong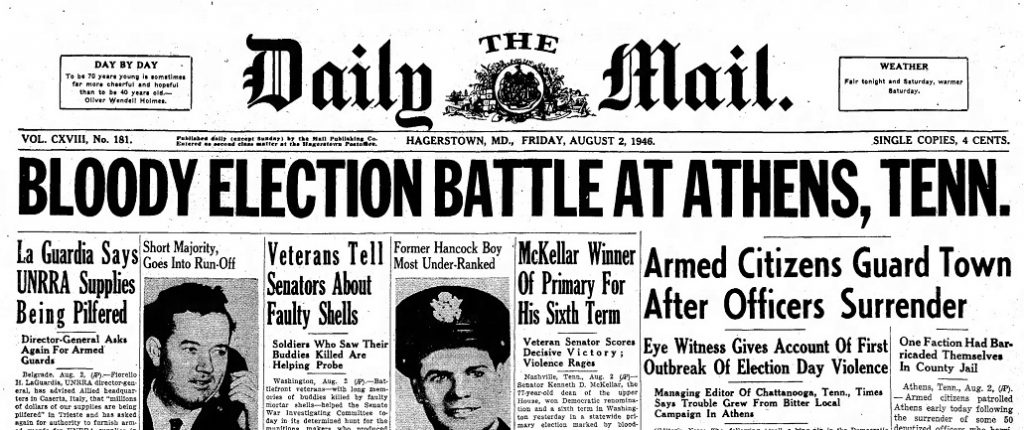 One reader pointed out that this would not be the first election that led to violence because of corrupt politicians counting votes in their favor. The corruption in politics was just in your face. In Athens, Tennessee, the Cantrell-Mansfield government was not only rigging their election to stay in power, but they were also involved in bootlegging, gambling, and protection scheme shaking down local businesses and citizens along with tourists demanding big fines and fees. Because of the corruption, Athens stagnated and did not boom as other cities revived. When veterans returned home from the war and found corruption out of control, they began to confront Cantrell and Mansfield who tried to nullify the veterans' votes and reform efforts.
The U.S. Department of Justice proved useless back then as well who supposedly investigated allegations of electoral fraud in 1940, 1942, and 1944, but never took any action. The issue was resolved by violence, which is always the case when the rule of law fails as we see once again today as our computer has been projecting.  A sign marks the spot of the uprising where several hundred veterans, with some accounts claiming as many as 2,000, took up arms against the politicians who retreated to the jailhouse. They took up positions across the street and fired upon them. The politicians finally surrendered and they appointed a new government by sheer force (see account). It was common back then as well that dead voters participated in elections as they always do.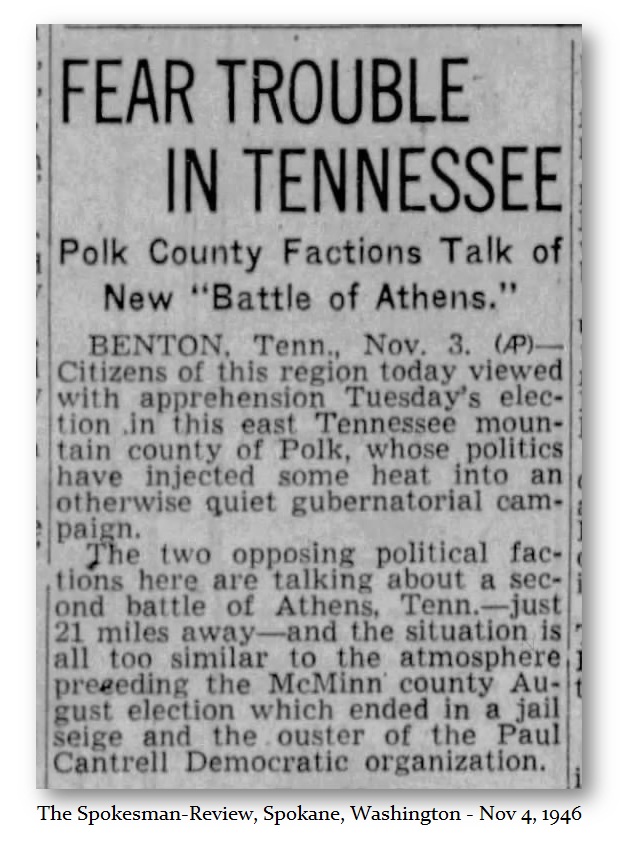 Later that year during the state elections, there was fear of violence if the government played games with the vote. The check against corrupt elections was in the wind and they did not want dead people voting as was the common practice.