Blog/Corruption
Posted Apr 4, 2017 by Martin Armstrong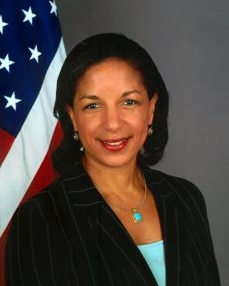 Things are going to get interesting. Of course mainstream media will say this brewing scandal is fake news. Nevertheless, my sources have been talking about this for months now. The Daily Caller now is reporting that former U.S. Attorney Joseph diGenova is talking saying that Susan Rice ordered the spy agencies to produce "detailed spreadsheets" of all legal phone calls involving Donald Trump and his aides when he was running for president. This is likely to be a new Watergate and it seems to fit with our computer forecasts and (1) 2015.75 was the peak in government and from that point onward, it would be all downhill. Yet (2), that the Democratic Party appears to have reached the tipping point. They lost more than 1,000 seats nationwide. They knew they were in serious trouble and thus unleashed the NSA head to go after Trump pretending this had to do with Russians. This may have been the reason Clapper resigned rather than work for Trump.
Joseph diGenova told the Daily Caller: "What was produced by the intelligence community at the request of Ms. Rice were detailed spreadsheets of intercepted phone calls with unmasked Trump associates in perfectly legal conversations with individuals."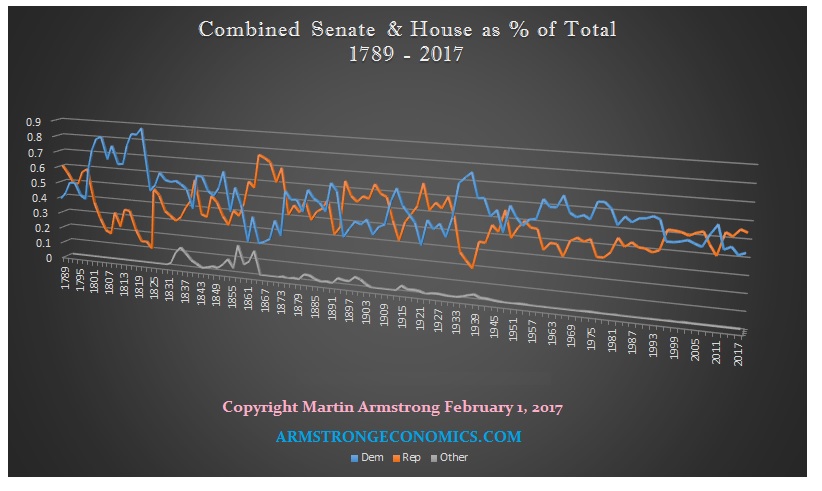 This is going to get real nasty going forward. You can easily see that the combined Senate-House seats as a percentage reflect that the Democrats are in a serious downward spiral. Since the Great Depression, the Democrats have been making lower highs and lower lows. That is the definition of a bear market. This is why we are looking at Obamagate unfolding – desperate times call for desperate measures.
Since the Republicans have effectively been taken-over by an outsider, even their politics has not been as usual. Things are going to change in a very big way moving forward and this scandal is just feeding into the trend. What this will expose is how corrupt the press is as they desperately try to hide the truth and defend the Democrats at all costs.