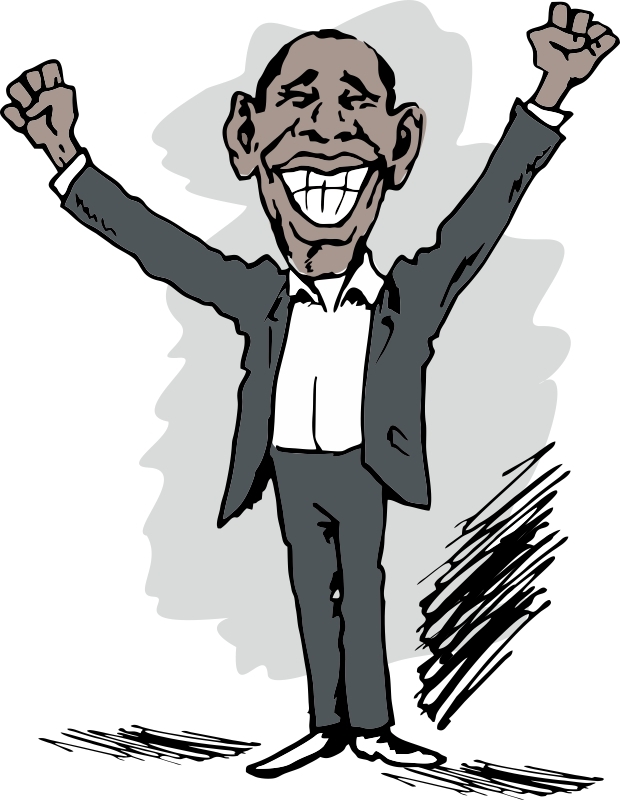 Richard Nixon had to resign over the famous scandal of the June 17, 1972 failed break-in of the Democratic National Committee headquarters at the Washington, D.C. Watergate Office Building. After the five perpetrators were arrested, the press and the U.S. Justice Department connected the cash found on them at the time to the Nixon re-election campaign committee. Several major revelations came about with presidential action to try to cover up what took place. It was discovered that Nixon recorded meetings in the Oval Office. The U.S. Supreme Court ruled that Nixon must release the Oval Office tapes to government investigators. The tapes revealed that Nixon had conspired to cover up activities that took place after the break-in and had attempted to use federal officials to deflect the investigation. Nixon, however, never ordered the break-in.
The Obama Legacy is coming undone. It is looking more and more that President Obama was actually directing U.S. intelligence agencies to spy on Trump. Clearly, like Nixon, Obama at the very least knew what was going on. The likelihood that Vice President Biden also knew everything also remains very high.
Several Republican senators released the names of top Obama administration officials who had put in "unmasking" requests and might have gotten the identity of Michael Flynn, Mr. Trump's former national security adviser who was captured on tape talking to Russia's former ambassador before Mr. Trump was sworn in. The list of officials provided by Acting Director of National Intelligence Richard Grenell included Mr. Biden, former FBI Director James B. Comey, and ex-intelligence chiefs John Brennan and James Clapper. These are the men who have been most vocal against Trump – it appears that they have been taking that position knowing what they did was illegal to try to deflect blame if they became criminally indicted.
A federal judge is the Flynn case that appears to be acting more like a prosecutor. He has yet to accept the Justice Department dropping the case. The Judge himself in an unprecedented position suggested he might pursue contempt or perjury charges against Flynn. This is showing deep bias in a political case regarding this judge.
Newly declassified House transcripts show that Hillary Clinton presidential campaign chairman John Podesta met with a former Senate Intelligence Committee aide to join forces regarding the dossier with Fusion GPS for the post-election phase of trying to dig up dirt on President Trump. This is the same Fusion GPS that Mueller never mentions in his report and pretended that it was not part of his investigation.
The ex-aide is Daniel Jones, who in 2017 formed the secretive nonprofit The Democracy Integrity Project. For the project, Mr. Jones hired Fusion GPS, the Clinton campaign's opposition research firm. During the election, Fusion co-founder Glenn Simpson took money from the Clinton campaign and the Democratic Party and retained Christopher Steele in June 2016. A former British intelligence officer, Mr. Steele went on to compile a dossier filled with felony allegations against Mr. Trump and aides that turned out to be bogus. Mr. Jones also hired Mr. Steele.
The House Permanent Select Committee on Intelligence's final Russia election report revealed that Mr. Jones met with the FBI in March 2017, a month after he met with Mr. Podesta. He went to the FBI to brief them on his Trump findings and disclosed he had raised $50 million from Democratic donors to investigate the president and Russia. Mr. Jones, who then heads the Penn Quarter Group, said seven to 10 "wealthy donors," primarily in New York and California, provided money to "continue exposing Russian interference in the 2016 U.S. presidential election. Mr. Jones' plan was to share with Congress and the news media," an FBI report said. It would be very interesting to see who are those donors.
Podesta appeared twice to testify during the summer and late 2017. It was during his testimony when Republicans him to detail his interactions with Fusion GPS. In the campaign, Fusion had introduced Mr. Steele to a number of Washington reporters to persuade them to write of his allegations of an enormous Trump-Russia conspiracy in the press to get the story going and manipulate the Americans.
The manipulation of the country into this Russia conspiracy was orchestrated in an effort to interfere with Trump'sagenda. It is truly amazing to the extent that the Democrats have been so intent upon preventing the promises that Trump made when he ran in 2016.