Blog/Politics
Posted May 9, 2023 by Martin Armstrong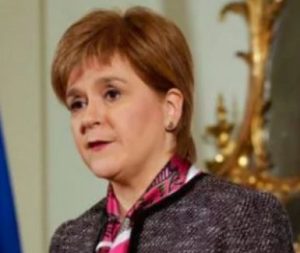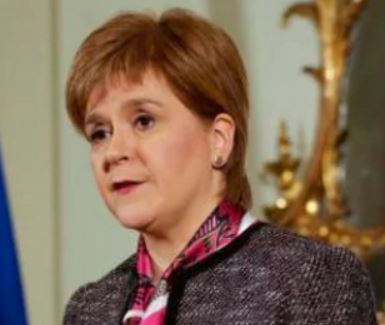 Former Scottish National Party (SNP) leader Nicola Sturgeon resigned in February due to the "brutality" she faced for her controversial rulings. She hoped her successor would be "someone who is not subject to the same polarized opinions, fair or unfair, as I now am." The demise of Sturgeon was at her own hand. She put her career and reputation on the line for an agenda that was so absurd that the UK government was forced to invoke Section 35 of the Scotland Act of 1998 for the first time in history to prevent her ruling from passing.
Nicola Sturgeon attempted to pass the Gender Recognition Reform Bill to allow anyone to change their gender after a three-month "reflection period." The bill would have provided teens as young as 16 with the ability to bypass the medical system and obtain legal documents stating their biology suddenly changed. All-girls schools would likely be prohibited, and there were concerns "trans tourism" would spike with people coming to Scotland to bypass their own nation's laws. Scottish Secretary Alister Jack invoked section 35 because it did not align with the values of the UK. Sturgeon double-downed and called it a "full-frontal attack" on Scotland.
As Nigel Farage commented during his interview with Donald Trump, the final straw for the people was the case of Isla Bryson. Bryson, a man with male genitals, brutally raped two women in their own homes in 2016 and 2019. While awaiting trial, this man decided to buy women's clothes, a blond wig, and declare himself a female. The High Court in Edinburgh sentenced Bryson to 8 years, and to appease the woke crowd, placed this dangerous rapist in an all-women's prison. The public outcry made international headlines, and Bryson was later moved to a prison for men.
The case happened shortly after the Gender Recognition Reform Bill was vetoed. This was the final straw and the end of Sturgeon's career. Everyone has a breaking point. Trump stated that he receives enormous applause when he discusses women's rights in sports. Perhaps the human rights abuses at this level are easier for the public to understand than some of the financial abuses we are experiencing. But this woke agenda is beginning to backfire in a big way as the masses are unwilling to change their reality to appease the wishes of a few.