Outgoing Chairman of the Joint Chiefs of Staff General Mark Milley is a Neocon. He has taken every possible action against Donald Trump because Trump was against war. His latest venture to support the neocons is to imply that Trump is a threat to nuclear war. He said that while the president has the authority to decide to launch a nuclear weapon, he does not "launch them alone" while discussing former President Trump in a recent interview.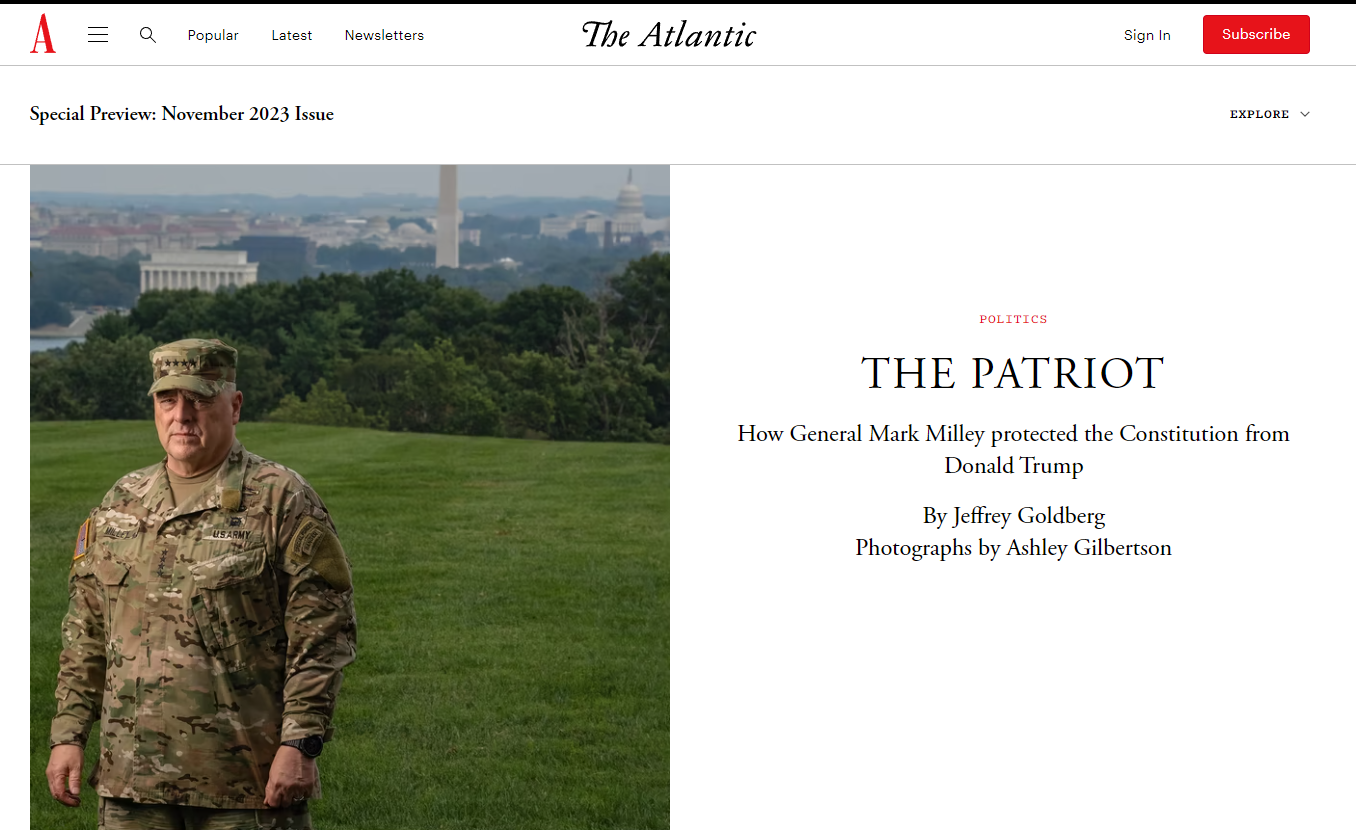 "The president alone decides to launch nuclear weapons, but he doesn't launch them alone," Milley told The Atlantic's Jeffrey Goldberg when asked about Trump's mental and moral qualifications to launch nuclear weapons. As I said, I went to dinner in March of 2020 at Trump's Mar-a-Lago. It was the first time any head of state ever impressed me. He said he wanted to bring the troops home from Afghanistan because he was sick over writing letters to the families of soldiers who died there. He asked why we were there. They have been fighting over borders for 1,000 years. What difference are we going to make? Then, when Iran shot down a drone, John Bolton wanted to attack Iran. Trump refused.
Trump was removed just like JFK because he was anti-war. And Milley pretended he defended the Constitution? We have severe problems. Electing new people to Congress presents a problem. They are NEVER privy to the inner workings of the Hill. They are fed the BS mixed in the Deep State cauldrons and are never allowed to know the truth. NOTHING can take place on the floor. EVERYTHING functions only through committees. If you do not play ball, you will never get to a committee to do anything. The entire system is rigged from the inside out.
Biden is by no means mentally qualified to deal with nuclear war. He does whatever he is told, which is what the Neocons want.
PS: I guess we need to add The Atlantic to the list of dangerous Fake News organizations.