Posted Jun 17, 2017 by Martin Armstrong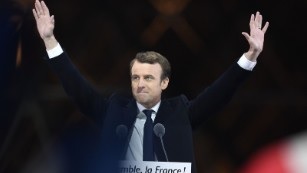 Macron was hoping to have a super majority that his new party would sweep the election to give him ultimate power. However, the latest poll taken by BFMTV showed a stunning 61% of French voters did not want the 39-year-old's party to take the National Assembly. The majority of French voters have said they will vote against Macron's party to prevent a "crushing" majority in parliament. Most have responded that they would vote for a rival party in the second round in a bid to "rectify" the the decision.
It is looking more and more that the vote for Macron was not in support of him handing sovereignty to Brussels. The election point overlooked by everyone is the fact that Le Pen beat ALL mainstream parties. There is no mandate for the surrender of rights in France to a new Federalized Europe. The election is this Sunday, June 18th. We will see the results soon.