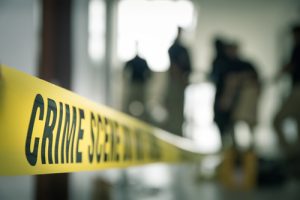 Crime has been rampant across America over the last two years. The economic downturn hurt low-income communities the most, and some are turning to crime for quick money. The borders are open, and anyone can enter America from the south. Laws have been repealed to permit an assortment of crimes, sweetheart deals for violent offenders are common, and nearly every city has reported a sharp uptick in crime under the Biden Administration.
The Trafalgar Group conducted a study to ask Americans if they feel safe in the land of the free. An alarming 67.9% reported that they no longer feel safe in America compared to two years ago under the Trump Administration. Even 44.9% of Democrats admitted that they no longer feel safe, while 86.8% of Republicans cited fears.
Murders increased by 6% in 2021 across the nation but spiked 30% from 2019 to 2020. New Orleans, Louisiana, surpassed St. Louis as the murder capital of America with 52 homicides per 100,000 residents. Overall crime in New York City rose 37% this year alone – grand larceny is up 49%, auto theft rose 46.2%, robberies are up 39.2%, and assaults increased 18.6%. Crime in Chicago makes NYC look like Disneyland. Murders in Chicago are 5X higher than NYC and 2.5X higher than LA. Crime in Lightfoot's Chicago rose 37% from 2021, and the police cannot do anything to help due to the law. Carjackings occur every five hours in that city. Homicides in Philadelphia reached a record high of 562 in 2021 and are on track to surpass that level in 2022. The full data for 2022 is not available, but crime is up everywhere you look.
Our Supreme Court cannot define "women," but violence against the XX community is atrocious. One in five American women has been the victim of a rape or attempted rape. Around 43.6% of American women will experience sexual violence, and these figures are notoriously underreported.
I hope the 67.9% of Americans who no longer feel safe remember that when voting this November. The Democrats want to focus on guns, mainly taking them away from law-abiding citizens afraid of the rise in crime. There is no plan under the Biden Administration to curtail your chances of becoming a crime victim.