Blog/Politics
Posted Feb 8, 2021 by Martin Armstrong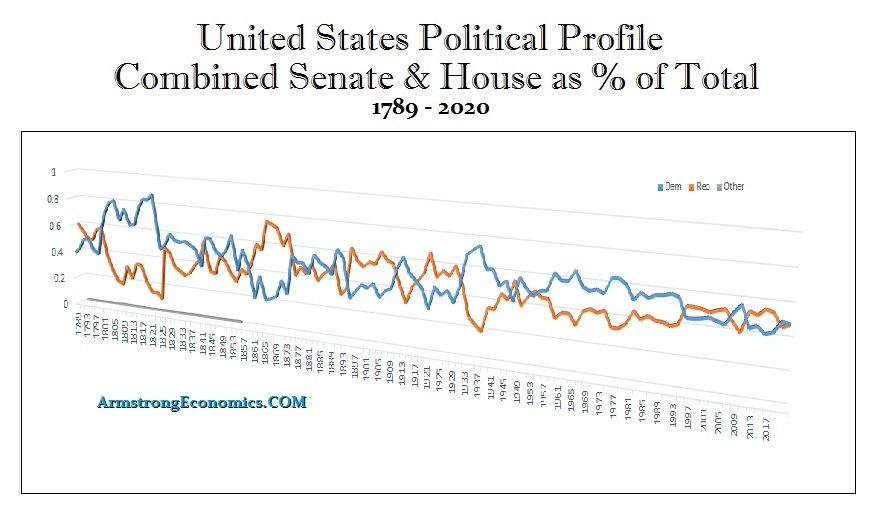 Socrates had forecast a declining trend for the Democrats and their majority is so razor-thin, they have a serious problem. This is why Biden is circumventing Congress altogether and using executive orders to implement Schwab's Great Reset. In the House, a judge has ruled that the NY-22 congressional election is finished handing the victory to the Republicans with a vote margin of just 109 votes.
After months of counts and recounts and recounts of the recount, Republican Claudia Tenney has won the seat beating Democrat Anthony Brindisi. Tenney held a thin 109 vote lead, and Oswego County Supreme Court Judge Scott DelConte dismissed a motion by Brindisi to delay certification yet again. The judge ordered the vote to be certified therefore handing Republicans another House seat victory.
The Democrats have only a 50.4% majority and in the Senate, it is 50/50 requiring the Vice President to beat the tie. The Democrats are in the midst of a shrinking majority in the Democrat House reducing their advantage to just five seats. The good news is that if Speaker Pelosi wants to pass crazy progressive bills, she is going to need absolutely every Democrat on board and count on some renegade Republican support.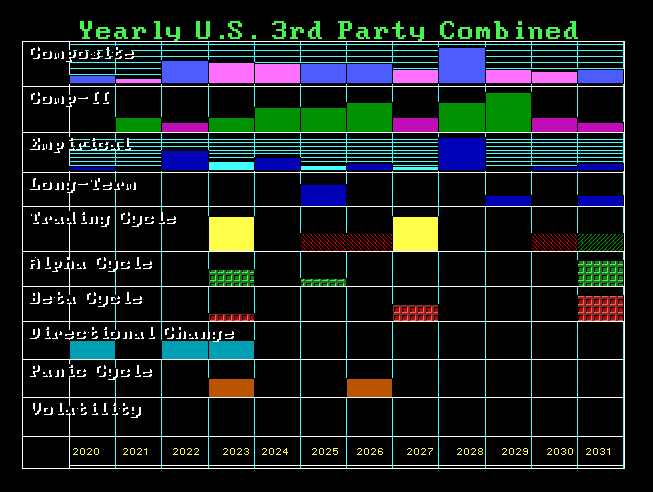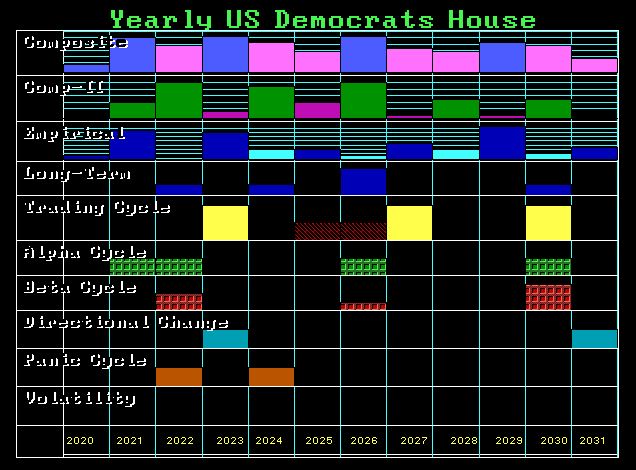 As I have been pointing out, the Democrats are more vulnerable to breaking apart by 2022 splintering into several factions where the Republicans would split taking 70% for a possible new party based upon the anti-establishment movement that has been around for decades and only expands. There are conservative Democrats in districts that are far more conservative and would be thrown out of office if they dared to follow the AOC insanity.  Our models showed that the 2021 election Congress would be the peak for the Democrats, although their margin has declined sharply.
The 2022 election will be a Panic Cycle and a major Directional Change hits for the new Congress there in 2023. Note that there is yet another Panic Cycle in 2024. To show Panic Cycles in politics is extremely rare. This has not taken place since the Great Depression. As the Democrats shred the Constitution to put Trump on trial, they should be mindful that when the Republicans get back in power, they could retroactively impeach Pelosi, Schumer, and Biden when he was Vice President under Obama. This is totally absurd that Congress could impeach someone who is not in the office. If Trump really committed a crime, then that is something for the courts to take on – not Congress.