Blog/Corruption
Posted Oct 6, 2020 by Martin Armstrong
In all my years of having to deal with politicians around the world, I have NEVER witnessed such a complete collapse in all integrity. Even in this video, Bill looks quite disgusted himself at Hillary still harping it is the Russians. Now what has surfaced is a highly classified three-page memo dated Sept. 7, 2016 from the CIA writing to FBI Director James Comey and Agent Peter Strzok telling both of them that candidate Hillary Clinton had approved a plan to blame Russian computer-hacking on Donald Trump. This was just weeks after Strzok had opened the Crossfire Hurricane probe into the Trump campaign on suspicion of conspiring with the Kremlin.
What is clear is that the Deep State has been against Trump for the same reasons they were against Kennedy – both wanted to bring troops home. The Military-Industrial Complex is far too powerful and the money flows like water. The day before 911, Rumsfeld admitted there was back then $2.3 trillion missing from the Defense Department budget. That proved one point – the money indeed flows without any accountability. The very CONVENIENT fact that the plane that hit the pentagon targeted the precise room where all those records were. Hence, no investigation.
Once again, the office of Inspector General has come up with a huge hole in the Department of Defense with a missing $6.5 trillion. That has now grown to $6.5 trillion and counting. They have reported that the "Office of the Assistant Secretary of the Army (Financial Management & Comptroller) (OASA[FM&C]) and the Defense Finance and Accounting Service Indianapolis (DFAS Indianapolis) did not adequately support $2.8 trillion in third quarter journal voucher (JV) adjustments and $6.5 trillion in yearend JV adjustments1 made to AGF data during FY 2015 financial statement compilation. The unsupported JV adjustments occurred because OASA(FM&C) and DFAS Indianapolis did not prioritize correcting the system deficiencies that caused errors resulting in JV adjustments, and did not provide sufficient guidance for supporting system‑generated adjustments."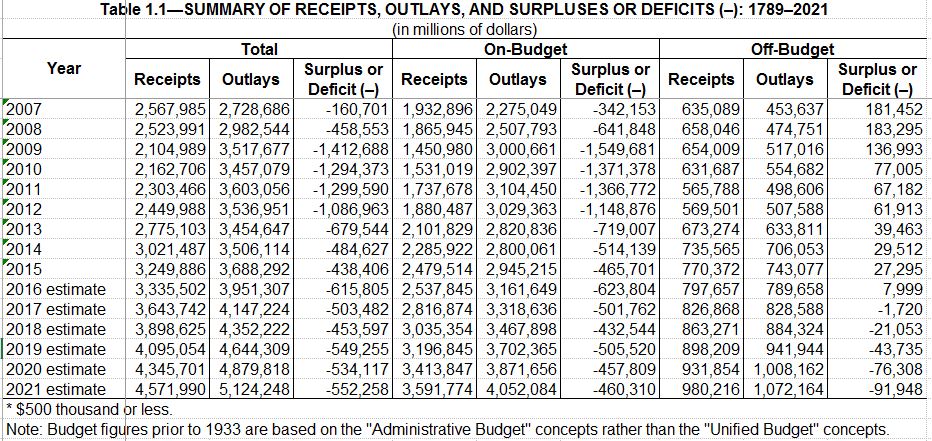 The sheer level of corruption is beyond all comprehension. I seriously doubt that even Trump could clean the swamp because it is an entire ocean.