Blog/Politics
Posted Jan 16, 2018 by Martin Armstrong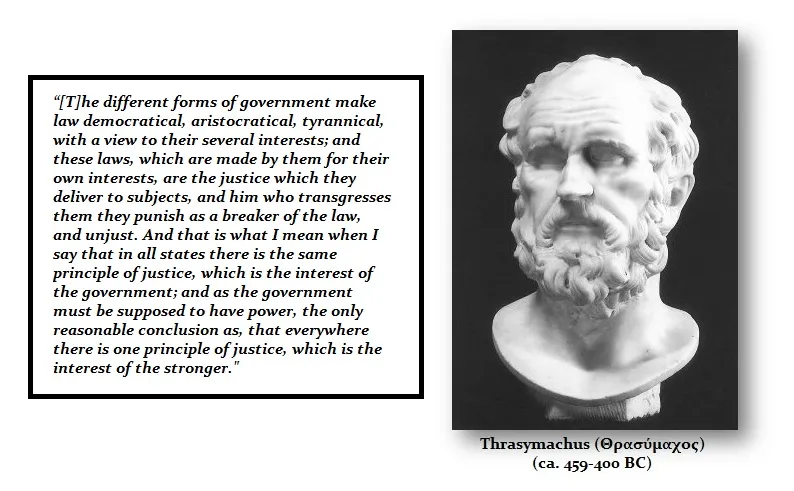 QUESTION: Martin,
So much common sense from you. But, re the almost total corruption of government, could this be the ONLY practical solution?
That is:
1. Elect Politicians directly, at random, from the general, law abiding population for a fixed term with no possibility of re-election
2. Pay them well, with jobs/careers guaranteed and severe prison time for any corrupt activity
Of course, lots of other issues, all surmountable – but these principles are sacrosanct.
Could it be any worse than the current appalling corrupt situation?
Regards
IW
PS I understand this system was tried in ancient Greece and Italy around WW1. We might be better at the logistics now?
ANSWER: No there is no other choice. Thrasymachus (c 459-400BC) put it best: all forms of government become the same as they all act in their own self-interest. We really need a bureaucracy to run, but they MUST be accountable to elected people who are by NO MEANS career politicians. The European Project and the entire theory of federalizing Europe has been to supposedly prevent war by devolving everything to a single government. If there are no career politicians, then this will do far more to reduce the threat of war than any other step we can take toward securing our future.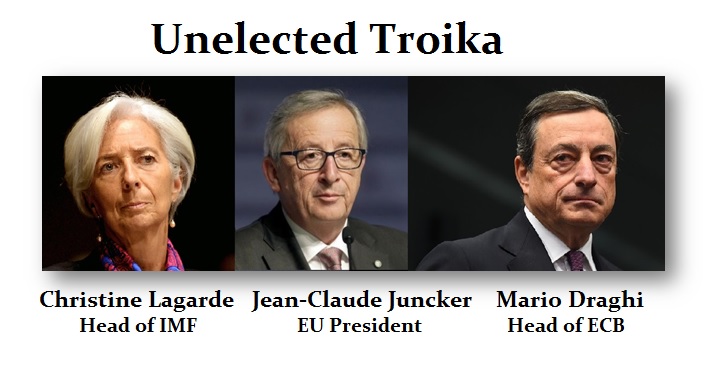 A single government that is still not answerable to the people will not cut it. This is precisely the design of the European Project to eliminate any democratic process because they assume the people are too stupid to understand their vision. Those who dictate the trend of Europe known as the Troika, rule without any accountability to the people. There is no democratic process that any of them have to face. This is the European Project – a single government free of any democratic check and balance all justified to prevent war.