Blog/Politics
Posted Sep 6, 2020 by Martin Armstrong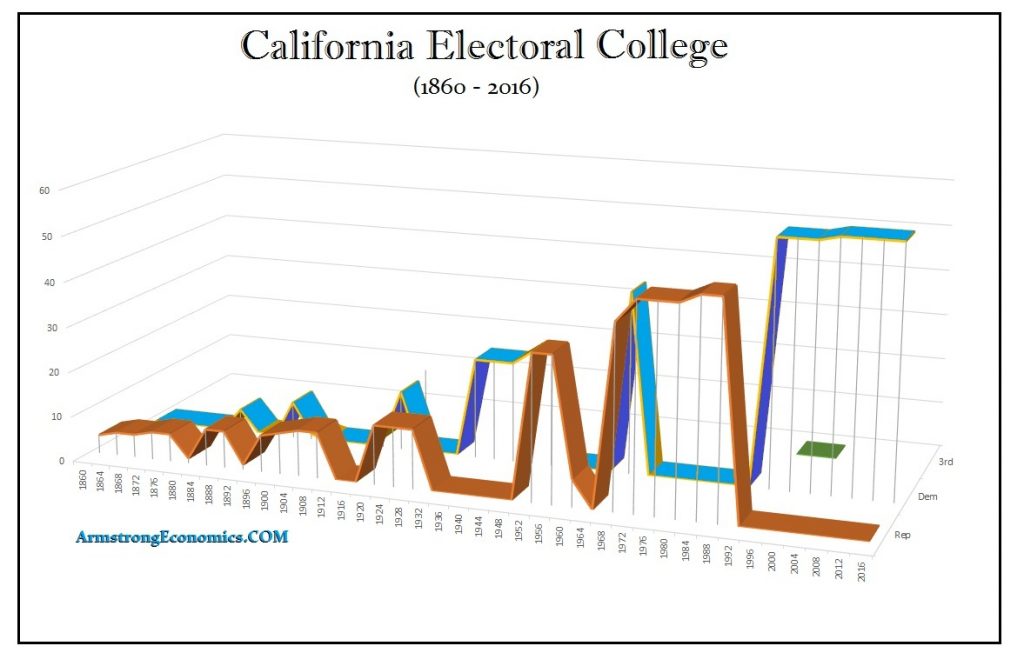 Here is a glimpse of the models we are running on the individual states. It appears that the vote for Trump may be overwhelmingly a surprise. We see the vote for Trump even in California rising from 31% to probably 42%. While the Democrats may still carry the state at the Electoral College by hook or crook, the Democrats appear to have peaked in 2016.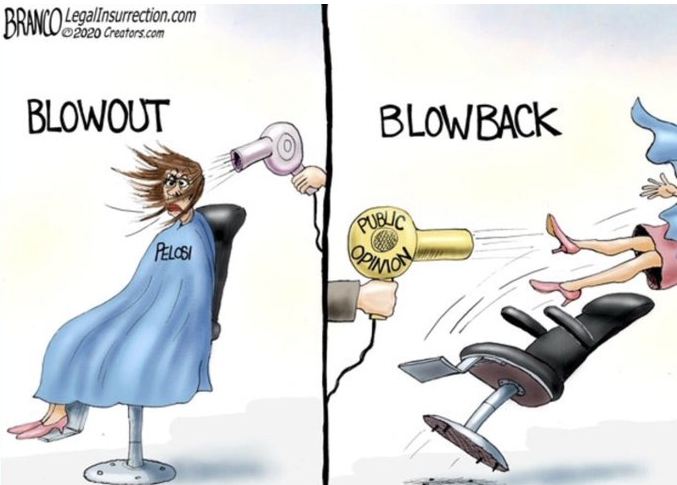 There has been a real blowback against Nancy Pelosi and she has even hired lawyers to go after the hair salon that she strangely says she was set up it was their fault she did not wear a mask which would not hold up in court when you are fined. Pelosi now claims that she is a victim? This interesting aspect is that she will lose votes because of her position which has put so many small businesses out of operation for political reasons – not health as it is becoming confirmed by the CDC.
The sheer economic destruction Pelosi has imposed upon small businesses appears to be set to result in up to a 50% increase in Republican votes in California. The arrogance of people like Pelosi is just too much. She appears to be set for a sharp drop in votes come November.