Blog/Politics
Posted Oct 11, 2017 by Martin Armstrong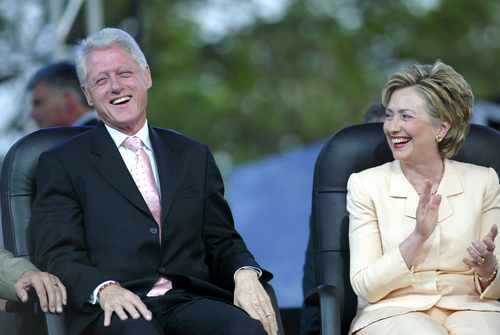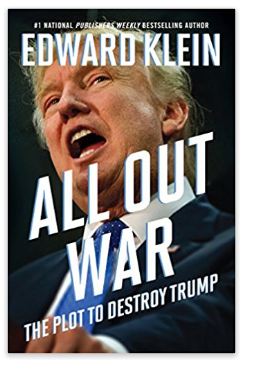 Edward Klein, the former foreign editor of Newsweek and former editor of The New York Times Magazine, has written several books about the Clintons and Kennedys. Klein has now come out with All Out War: The Plot to Destroy Trump. An exposé on Hillary revealing the truth behind the facade. The fact that Hillary has really been a lesbian is why she has let Bill free reign all these years. Gennifer Flowers did an interview and confirmed all those stories that have circulated for years. Hillary bought the house next door so she would not have to live in the same building, yet claimed it was for her staff when they would visit.
It turns out that Bill even warned her she would lose and she told him he was "delusional." Bill told her to focus on the Rust Belt, and she would not listen. To her, this was a sexist revolution and women would now take control.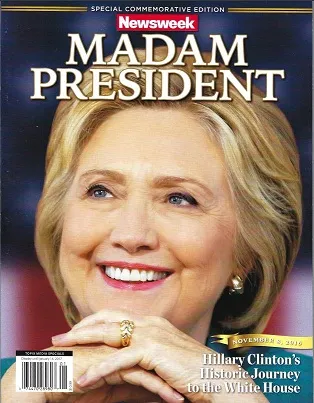 Bill tossed her book in the garbage bin. Klein writes: "He told her the book made her look bewildered, angry and confused, and that those were poor qualities in a person who aspired to be a world leader. He hated the title because calling it ,What Happened, would only make people say, 'You lost.' … "He urged her to postpone the pub date and rewrite the book, but she yelled at him and said, 'The book is finished and that's how it's going to be published'."
Klein writes that they no longer talk and only communicate through lawyers and friends. "Bill's criticism — and what Hillary sees as his lack of sympathy — has driven a wedge between them. Hillary used her book tour as a "poor me" parade.
Hillary has done nothing but blame everybody else but herself. She has focused her blame on Russian hackers, former FBI Director James Comey and women who didn't vote for her. Many women I have spoken to were offended that her attitude was that they should vote for her ONLY because she was a women and to hell with everything else.
Even Chuck Schumer turned against Hillary telling CNN: "When you lose to somebody who has 40% popularity, you don't blame other things — Comey, Russia — you blame yourself." This whole "poor me" parade has rubbed many people wrong and demonstrated she was by no means qualified to be a world leader.
What Hillary has left in her wake is a costly investigation into Russia, a renewed cold war, and a nation very divided. All this for personal gain and feminism. I have known female world leaders. Nobody has ever seen this as a feminist victory. Merkel would never take any such position and neither did Margaret Thatcher. Hillary has just been way too bitter about being born a woman and can't get past that.