Blog/Corruption
Posted Oct 20, 2022 by Martin Armstrong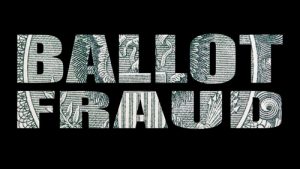 Biden received more votes than any president in US history, but not legally. There is documented evidence of people voting numerous times, and the documentary "2000 Mules" shows exactly how people swung the vote in Biden's favor. Mail-in ballots changed the 2020 US Presidential Election. No ID was required to vote, forms were sent to deceased Americans, and countless forms mysteriously disappeared in transit.
Arizona was a swing state battleground during the last election. The Office of the Arizona Attorney General is now calling upon the compromised FBI and IRS to investigate the damning documentary as they want it to be labeled a conspiracy theory. They do not want the people to know that our elections were rigged.
Elsewhere in Arizona, a sensible judge is cracking down on ballot harvesting. For the first time in the state's history, a person has been sentenced for ballot harvesting. Again, no one in the state of Arizona has EVER been charged with this serious act. Guillermina Fuentes, former mayor of the city of San Luis, has been sentenced to 30 days in jail and two years of probation.
Yuma County Superior Court Judge Roger Nelson does not believe Fuentes is remorseful. "The defendant acknowledged responsibility for carrying ballots for someone else however, she stated, 'I'm not a criminal.' Well, you are a criminal," Nelson declared. "You committed a criminal offense. I don't think you recognize that as a criminal offense. That's the problem that I have."
We need more judges like Roger Nelson who are willing to rule in favor of the people. Finally, someone is experiencing the consequences for rigging the 2020 US Presidential Election.