QUESTION: Marty, at the cocktail party you said you did not see the far-right in Austria winning for it was not the same. Then you got pulled off. Just wondering what was different in Austria?
Thank you for the conference. Don't know where you get the energy from.
RP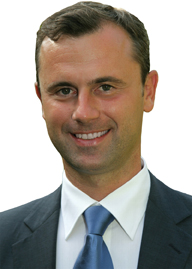 ANSWER: Cyclically, Austria was not ready for the extreme far-right. They, nonetheless, threw out the socialists. Norbert Hofer is extreme far-right. He often carries a Glock pistol. Austria was where the Great Depression banking crisis really began. Hofer hoped to capitalize on the anti-establishment wave credited with delivering BREXIT and Donald Trump. Alexander Van der Bellen won for the nominally independent Green Party.  Van der Bellen finished second out of six in the first round of elections before winning the second round against Hofer who was the Freedom Party candidate.
The current president if Heinz Fischer, who was of the Socialist Democratic Party. So the election was still against the Socialists. Hofer was too far-right at this point in time. So the change from socialists is still underway. We do not need to go extreme far-right in the political wave of change.