Posted Jun 18, 2018 by Martin Armstrong
Angela Merkel has been effectively overthrown over the refugee open-door policy and we may see this officially in a matter of weeks by 07/02 or the week of 07/09. She was given two-weeks to reverse her policy which is effectively a polite way of saying to hit the road. Some are trying to claim that there is no plot to remove her. This is really a simple statement of denial of reality. Many German politicians are against her behind the curtain for what she has done singlehandedly to Europe with the entire refugee crisis. They may not state that outright, but behind the scenes, they want her gone.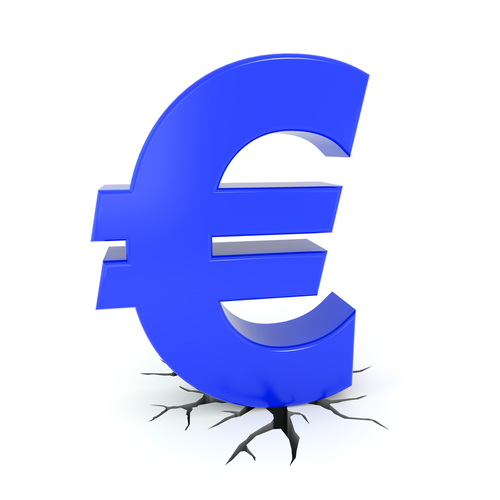 Nevertheless, the scandal rising in Germany over the refugee crisis keeps brewing behind the curtain. Cyclically, 2018 is the peak in Merkel's career despite what people are trying to deny. On top of that, we have her policy statement that she will never bail-out Deutsche Bank. If Germany does not nationalize Deutsche Bank, the confidence in Europe is simply going to meltdown. It is the biggest bank in Europe. It cannot be allowed to fail or it will seriously impact the Euro.
Angela Merkel was born in Hamburg, West Germany, on July 17, 1954, and was actually trained as a physicist. She entered politics after the 1989 fall of the Berlin Wall. She eventually rose to the position of chairwoman of the Christian Democratic Union party becoming Germany's first female chancellor. Moreover, Merkel has actually become the best-known politician in Europe whose face is more recognized than anyone else in Europe no less Brussels.
Merkel grew up in a rural area of the German Democratic Republic or East Germany. She studied physics at the University of Leipzig, earning a doctorate in 1978, and later worked as a chemist at the Central Institute for Physical Chemistry, Academy of Sciences from 1978 to 1990. She has obviously not made the connection between physics and the economy for if she just looked at the laws of thermodynamics she would have an epiphany and realize that there MUST be a business cycle.
Nevertheless, with the fall of the Berlin Wall in 1989, Germany was caught up in a euphoric moment and many expected East Germans to have the same work-ethics as those in the West as well as an understanding of the way things really worked. Merkel joined the Christian Democratic Union (CDU) political party and was quickly appointed to Helmut Kohl's cabinet as minister for women and youth. She rose simply because she was a woman and from the East. It made good political propaganda. Merkel would later serve as minister for the environment and nuclear safety.
The political tide began to change and with Kohl's defeat in the 1998 general election, she was named secretary-general of the CDU. Then in 2000, Angela Merkel was chosen party leader, but she lost the CDU candidacy for the chancellor to Edmund Stoiber in 2002.
Finally, on October 10th, 2005, Germany was on the brink of a new and volatile political era until a deal was cut that made the conservative leader Angela Merkel the country's first ever woman chancellor. It came only after three weeks of a long, complicated dispute over the previous month's indecisive election, Gerhard Schröder announced he was resigning. Angela Merkel became chancellor leading a "grand coalition" between her Christian Democrat party and its Bavarian ally the Christian Social Union, and Schröder's Social Democrats.
Many questioned just how long such a coalition would last. Nonetheless, Schröder's resignation came with a huge price tag. The Social Democrats emerged from days of secret negotiations with eight seats in Germany's new cabinet and virtually all the big portfolios – including foreign, finance, health, environment, and transport. Merkel gave up tremendous economic power to become chancellor with the CDU taking only six cabinet posts. Merkel denied that the Social Democrats had got all the best jobs, and instead called it a "new beginning for Germany".
Therefore, Merkel became Germany's first female chancellor since it became a nation in 1871 who was also from East Germany fulfilling a dual role as the first female chancellor and the first East German chancellor to take control of Germany. Merkel was then elected to a second term in 2009.
Angela Merkel was reelected for a fourth term as chancellor in September 2017 with a vote that was well below 35%. However, although her CDU party held its majority in the Bundestag, because of her policy on allowing all the refugees into Germany, the far-right Alternative for Germany (AfD) won 13% emerging as the new third-largest group in parliament for the first time a right-wing political party regained any power since 1961.
Following the 2017 election, political problems surfaced by mid-November 2017 in the attempt to form a new government coalition collapsed. The Free Democratic Party (FDP) pulled out of talks with the CDU/CSU and the Greens, over differences regarding the refugee crisis.

The entire refugee crisis is clearly going to be Merkel's downfall. Then in March 2018, the SPD voted to renew its coalition with the CDU after its leader Martin Schulz resigned. This step finally cleared a path for Merkel to retain the position as chancellor, but she would have to give up financial control to the socialists to maintain her political power for a fourth term.
Nevertheless, the refugee crisis and the mismanagement of the entire issue has resulted in clashes between Angela Merkel and German interior minister Horst Seehofer. There is a serious political crisis brewing where Merkel should be forced out of her chancellor position and cyclically 2018 is the peak in her career.