Blog/Politics
Posted May 17, 2022 by Martin Armstrong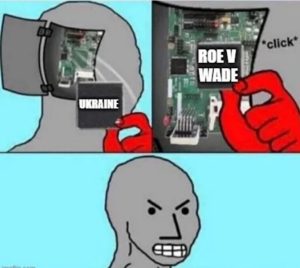 Sorry, Democrats, but Americans are more outraged that they cannot afford to live than whether others should be able to terminate pregnancies. A poll by Rasmussen Reports found that both Republicans and Democrats are far more concerned with inflation than any other issue. Nearly 94% of Republicans, 84% of Democrats, and 83% of Independents cited rising prices as their top concern.
Abortion outrage is actually low on the list. Among all voters surveyed, 83% are concerned about violent crime that has increased throughout the country amid relaxed laws and defunded police agencies. Sixty-nine percent are worried about illegal immigration and the absence of border security. Across all political beliefs, inflation is the main concern. It is something that all Americans must grapple with on a daily basis. The Democrats have only exacerbated the problems concerning most Americans by avoiding major issues entirely. At this point, even the most die-hard liberal cannot say with a straight face that we are better now than we were under Trump.
The Democratic Party has become tone-deaf. People fear that they cannot maintain their current standard of living, pay for housing, or feed their families. They feel outraged every time they go to the gas pump or grocery store and only see darker days ahead. Leaking the Supreme Court decision on Roe v. Wade was a FAILED attempt to redirect the public's attention before the midterm elections.