Blog/Agriculture
Posted Apr 5, 2022 by Martin Armstrong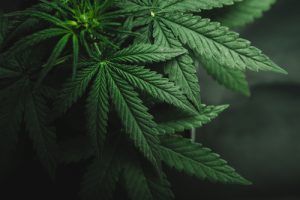 Individual states began legalizing marijuana a few years ago after the 1969 Supreme Court decision led to the Controlled Substance Act of 1970. Now, the House has voted to legalize marijuana on the Federal level despite President Biden's sudden opposition. This is all linked to the Sovereign Debt Crisis – turn down the economy, and governments will begin to legalize what is illegal to profit.
The Mexican Revolution began in 1910 and ran into about 1920. A large number of Mexicans immigrated to the US to escape the conflict. This Mexican population had its own uses for cannabis, and they referred to it as "marihuana." The initial marijuana tax was intended to criminally prosecute Mexicans who were widely seen as taking American jobs during the hard times. Fake news stories ran rampant about people becoming crazed by "marihuana" and harming society. Back in 1937, Congress imposed drastic new regulations and taxes on marijuana, cocaine, and opium, which was then legal. The drugs were taxed before legislation changed.
In 1967, President Johnson's Commission on Law Enforcement and Administration of justice opined, "The Act raises an insignificant amount of revenue and exposes an insignificant number of marijuana transactions to public view, since only a handful of people are registered under the Act. It has become, in effect, solely – a criminal law, imposing sanctions upon persons who sell, acquire, or possess marijuana."
The law certainly caused damage as prisons profited. Some estimates claim that 40,000 people are currently serving time in US prisons and jails for marijuana-related offenses. In 2019, US authorities arrested 350,149 people for possessing marijuana. Biden initially campaigned with a promise to legalize marijuana, citing racism as well since a disproportionate (24%) of those incarcerated for marijuana are black. But like all politicians, Biden is not fully supportive of the Marijuana Opportunity, Reinvestment and Expungement (MORE) Act that passed 220-204.
Legalizing marijuana would be a lucrative venture, as Canada already has witnessed. I mentioned in January that the state of Arizona saw $1.23 billion in sales 11 months after legalizing recreational marijuana. The Marijuana Excise Tax that the state-imposed contributed $92.9 million to community colleges and health departments, while $7.3 million will go toward an education sales tax. Biden wants to continually spend money while destroying any potential to generate revenue.