Blog/USA Current Events
Posted Sep 5, 2023 by Martin Armstrong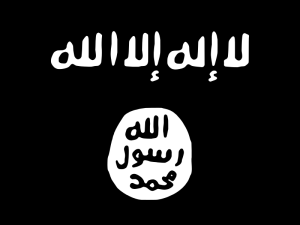 Why is the Patriot Act in full effect when terrorists are skipping into America from the southern border? The corrupt FBI has now admitted to a human smuggling operation at the border that includes "at leas one" person with ties to the jihadist group, ISIS.
A group of people from Uzbekistan sought asylum in the US earlier this year and were cleared by the Department of Homeland Security. Now, the FBI is attempting to track down these individuals to see if they permitted actual terrorists to enter the country. Pathetic CNN has attempted to downplay the risk by saying the "the ISIS-linked smuggler is not believed to be a member of the terror group, but more like an independent contractor who has personal sympathies with the organization." What a joke. "Kasimov is an ISIS (Islamic State of Iraq and Syria) supporter who collected and gave money to another individual to fund his travel to join the terrorist group. With this sentence, Kasimov is being held accountable for his crimes," stated Matthew Olsen, assistant attorney general for national security.
Trump was called a racist for implementing a temporary travel ban on Muslim nations, where culturally, their ideals and values do not mix with those of the US. Now, we have actual terrorists among us. A house in Philadelphia was recently busted after a 17-year-old purchased chemicals that could cause a massive explosion. He, too, was merely an ISIS associate. In fact, the Border Patrol encountered 98 people on watch lists in 2022, but those are merely the people they caught. In comparison, Border Patrol caught 16 suspected terrorists in 2021 and only three in both 2020 and 2019. Over 70 people of interest have been caught in 2023, with more pouring in daily.
Terrorists have had the time to devise new strategies to enter America, although no strategy is needed as the border is an open, free-for-all. The White House is downplaying this issue and has even said that those on watch lists may not pose a threat. The entire premise behind these terrorist organizations is to decimate America, their archenemy. Encouraging mass immigration to secure Democrat votes may lead to yet another terrorist attack on US soil.