Blog/Politics
Posted Oct 6, 2022 by Martin Armstrong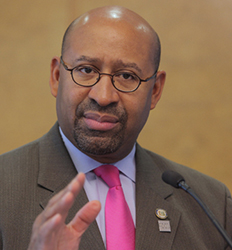 ALL AMERICANS ARE HURTING FINANCIALLY. But the Treasury Department plans to prioritize people based on the color of their skin. Secretary of the Treasury Janet Yellen announced the first "Treasury Advisory Committee on Racial Equity."
From the Treasury's website:
"[T]he Committee will identify, monitor, and review aspects of the domestic economy that have directly and indirectly resulted in unfavorable conditions for communities of color. The Committee plans to address topics including but not limited to: financial inclusion, access to capital, housing stability, federal supplier diversity, and economic development."
The 25 inaugural members are completely unqualified as many have no experience in finance. Former mayor of Philadelphia Michael Nutter will act as chairman. He was unable to manage his home city, let alone work for the Treasury. Vice chair Felicia Wong said they will make "racial equity central to the Treasury Department's mission." Wong has strong ties to George Soros.
Wong is part of the liberal megadonor foundation, Democracy Alliance. Wong argues that every policy has "racialized effects" and believes capitalism strengthens the patriarchy and white supremacy. Wong, the CEO of the Roosevelt Institute, penned many articles noting her radicalized view of the world with no basis in economics or logic.
"True equity means equity of outcome, and not accepting the promise of 'opportunity' within a system that continues to systematically exclude," Wong wrote. "It demands redistribution of resources—especially when wealth for some has been extracted from many—and a redistribution of decision-making power."
This is an absolute disaster as we are putting socialists in charge of a department of our Treasury. The Roosevelt Institute wants to "reimagine" capitalism and views everything as a form of racial inequality. Naturally, the Democrats are appointing this useless agency as a desperate attempt for votes. Discrimination is now legal against the majority.