Blog/North America
Posted Dec 5, 2021 by Martin Armstrong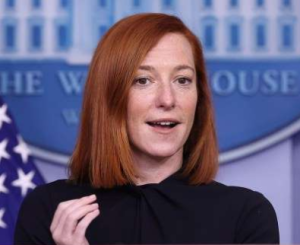 White House Press Secretary Jen Psaki admitted that the US would not hesitate to take extreme measures to punish the unvaccinated. At the time of this writing, Biden has not implemented any new mandates since omicron was announced, but there seems to be a bit of foreshadowing as to what will come. There has never been an official domestic travel ban, but Psaki said implementing one is "not off the table." Psaki actually said the White House had not taken any potential restrictions off the table, as the current administration does not recognize the US Constitution.
The Fourteenth Amendment explicitly states that American citizens "are citizens of the United States" and not limited to the state in which they reside. Unfortunately, the main document intended to protect citizens from the government has been thrown out the window by the Biden Administration. Without guidelines, they can now pass any law they see fit, jeopardizing our allegedly secured freedoms.
The Fourteenth Amendment states:
"All persons born or naturalized in the United States, and subject to the jurisdiction thereof, are citizens of the United States and of the State wherein they reside. No State shall make or enforce any law which shall abridge the privileges or immunities of citizens of the United States; nor shall any State deprive any person of life, liberty, or property, without due process of law; nor deny to any person within its jurisdiction the equal protection of the laws."