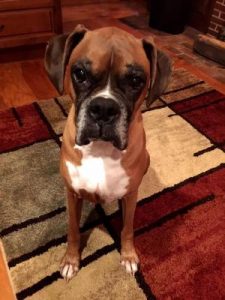 The Pentagon is beyond corrupt and above the law. Understandably, many people relate to their animal companions more than other humans. This story is likely to cause more anger than the TRILLIONS that have gone missing from the Pentagon in recent decades. Office of the Secretary of Defense Deputy Chief Information Officer Frederick Moorefield Jr., 62, and Mario Flythe, 49, have been charged for running a violent illegal dogfighting ring for half a decade.
They gamble with our money and have no regard for human lives, so it is not far-fetched that they'd do the same to helpless dogs. The two Pentagon officials believed they were speaking on an encrypted service, but nothing is safe. Dogfighting is a cruel and sinister activity that is considered a felony in all 50 states. People tend to associate dogfighting rings with gangs and low-level criminals, but these people have been torturing animals as a hobby.
The two low lives discussed how to train and kill dogs for their gambling ring. They called the operation "Geehad Kennels" and "Razor Sharp Kennels" as this was an ongoing underground ring that was permitted to run for half a decade. The district attorney's office conducted a search and found  12 remaining dogs, most if not all who will be euthanized, along with "veterinary steroids, training schedules, a carpet that appeared to be stained with blood, and a weighted dog vest with a patch reading 'Geehad Kennels.'"
Moorefield and Flythe used electrical jumper cables to murder dogs the dogs who lost – absolutely disgraceful.
Does the Pentagon not run background checks? It is hard to imagine that no one noticed after FIVE years. Moorefield was responsible for the Pentagon's "non-nuclear strategic strike" and "integrated missile defense." How do you expect them to treat human beings when they have no regard for life? Considering Fauci's experiments on beagles, it is safe to say our government is filled with heartless psychopaths.