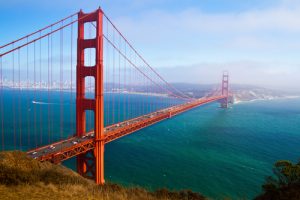 San Francisco and other blue cities are overrun with crime, permitted by light-on-crime policies. I know numerous people who travel for work, and all they can discuss after visiting cities such as San Francisco and Seattle is the urban encampments and rampant crime that occurs in broad daylight. Companies no longer wish to hold conferences in these dangerous drug-ridden cities, and it is causing hotels to shutter.
The Hilton San Francisco Union Square Hotel, the largest hotel in the city, and Parc 55 Hotel, the fourth largest, are fleeing the city. CEO Thomas J. Baltimore Jr. said that his hotels have lost almost all of their business from conferences and conventions. Park Hotels & Resorts Inc. (NYSE:PK) announced that it has stopped all payments toward its $725 million loan. They want to completely remove these hotels from their portfolio immediately. There is no saving the city at this point, and the smart money is leaving. "Unfortunately, the continued burden on our operating results and balance sheet is too significant to warrant continuing to subsidize and own these assets," the company politely stated.
Quite a shame as this was once a beautiful city in a prime location. Hotels in San Francisco have to remind guests to park within enclosed, monitored parking garages because theft is so prominent. Some residents would like to turn a blind eye to the growing problem as the homeless population is beginning to outnumber them. The New York Post recently featured an article showing images of the vacant stores throughout the once desirable downtown as retail vacancy rose 6% in Q1 alone. Businesses, such as Whole Foods which was only open for one year, said they were worried about the safety of their employees.
What is the city doing to correct the problem? Nothing. They are downplaying the true crisis and wondering why tourism is nearly non-existent. The $120 million in budget cuts for the police department since 2020 has not helped the situation. Reports state that fewer than 80% of 911 calls are answered in a timely fashion, if at all. This is how cities fall under incompetent leaders who ignore problems in favor of votes.