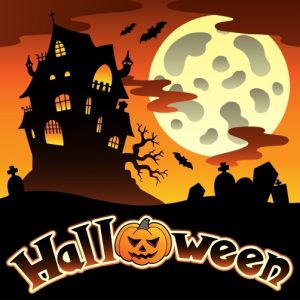 The final quarter is the biggest season for retail. The National Retail Federation believes Americans will continue spending this holiday season despite inflation. Halloween alone is expected to reel in $12.2 billion, with the average participant spending $108.24. This marks a $2 billion jump compared to last October 31.
These figures are based on the National Retail Federation's annual survey conducted by Prosper Insights & Analytics. Around 73% of Americans plan to celebrate the holiday in one form or another. Those cheaply made expensive costumes rake in the most money each Halloween season, and 69% of Americans plan to dress up. Americans are expected to spend $4.1 billion on costumes alone. Pet costumes have become a recent trend that retailers are capitalizing on. Pet owners are expected to spend $700 million on dressing up their pets.
Of the 73% participating, 77% plan to decorate for the occasion, and spending is expected to reach $3.9 billion. About 68% plan to hand out candy to the tune of $3.6 billion. An additional $500 million will be spent on holiday cards.
There are countries with lower GDPs than $12.2 billion. This is a good precursor to overall spending for the holiday season as retailers rely on Q4 to meet their quotas. "More Americans than ever will be reaching into their wallets and spending a record amount of money to celebrate Halloween this year," NRF President and CEO Matthew Shay said. "Consumers will be shopping early for festive décor and other related items and retailers are prepared with the inventory to help customers and their families take part in this popular and fun tradition."