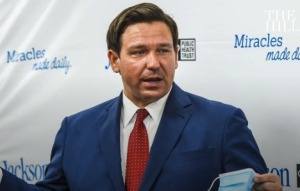 The Florida Supreme Court denied Florida Power & Light's request to spike energy rates by 20%. The court demands that state regulators properly explain the need for the drastic spike in rates. Floridians Against Increased Rates, Florida Rising, the Environmental Confederation of Southwest Florida, and the League of United Latin American Citizens of Florida took the energy company to court and stated it violated state law and public interest. So where does DeSantis come into play?
DeSantis appoints the Florida Public Service Commission, and he approves the board. Who donated $9.5 million to the DeSantis campaign? Florida Power & Light. The governor is responsible for their jobs and budget. The originally approved money grab cost Floridians $692 million last January, followed by an additional $560 million after the most recent hike. People here will tell you that their energy bills have doubled, if not more. FPL is one of many energy companies in the state that are taking advantage of the people.
The Supreme Court said that they could not find any justification for the increased energy costs. "In this case, after hearing from 60 witnesses and receiving 635 exhibits into evidence, the commission produced an explanation of its public interest determination that spanned little more than a page," Justice John Couriel stated. "The order provides conclusory statements about the virtues of the settlement agreement, not the reasoned explanation required for our review."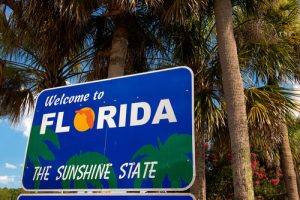 The energy company's reply is contradictory to everything DeSantis is campaigning on. "FPL customers are already benefiting from this agreement, which enables the company to continue making sustained, customer-focused investments in infrastructure, clean energy and innovative technology while keeping bills as low as possible," the statement said. DeSantis claims he is against the push for sustainable clean energy. In fact, he denied accepting funding from the Inflation Reduction Act that would have provided Floridians with rebates for installing green energy measures.
I am a bit disappointed in Ron DeSantis. I can discuss the insurance crisis in Florida in another post, as insurance companies have fled Florida and the ones that are left are demanding double-digit increases each year. As I am writing this post, word came in that Progressive Insurance is pulling out of Florida now too. A lot of people here pay more for insurance than taxes. So while it is a low-tax state, the rising insurance and energy costs are quickly making up for those costs.
We all saw the first GOP debate where DeSantis looked around the room before raising his hand to say he was against additional aid to Ukraine. Looking around the room before giving a response is not indicative of a leader. I initially liked DeSantis, but now his integrity is in question.