Blog/USA Current Events
Posted Aug 14, 2023 by Martin Armstrong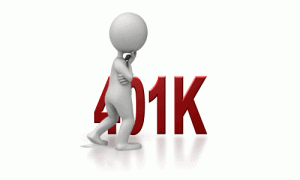 Credit card balances in the US have surpassed $1 trillion for the first time, with balances up almost 20% from a year ago. The Federal Reserve Bank of New York reported that total credit card debt stood at $986 billion in the first quarter of 2023, unchanged from the record hit at the end of 2022. The average credit card interest rate offered in the US over the last three months of 2022 stood at 21.6%, according to WalletHub, a jump from about 18% a year prior. Americans are now tapping into their retirement funds to make ends meet.
Hardship withdrawals allow employees to pull money out of their 401K for an "immediate and heavy financial need." No one would recommend doing this unless the situation was dire. Bank of America reported that 15,950 employees enrolled in 401K programs made a hardship withdrawal during the first three months of 2023, a 36% rise from Q2 22. Individuals must show evidence that the money will be used for a major hardship in order to avoid the 10% early withdrawal fee imposed for those under 59.5.
It costs more money to borrow thanks to rising interest rates. The majority of Americans do not have money stashed away for a rainy day, and those who do are rapidly draining their accounts to keep up with Biden's economy. The CPI report in June showed a rise of 3% YoY, but look around, absolutely everything is more expensive. Shelter costs have reached an all-time high and the price of food is on the rise, especially with wheat price manipulation going on using the war in Russia as a guise. Why are we sending hundreds of billions to a foreign nation when our own people cannot afford to live? The masses need to wakeup and get mad at their current predicament before the next election if we even have one.