Blog/USA Current Events
Posted Jun 11, 2015 by Martin Armstrong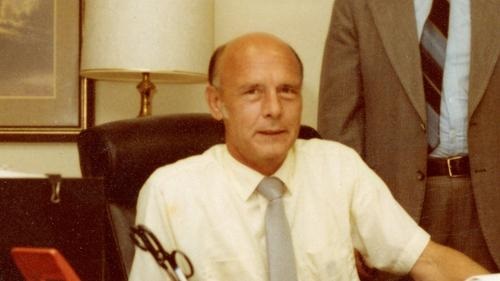 There are those who may think I criticize the courts too much, or that the Administrative Legal System corruption may be a personal opinion. Now, even the Commodity Futures Trading Commission (CFTC) Administrative Law Judge, George Painter, recognized the corruption in his own court system. Painter sent a scolding letter announcing his retirement highlighting the corruption from an insider's perspective. George Painter died last year at the age of 87. Yet his parting words still will echo on in the halls of justice.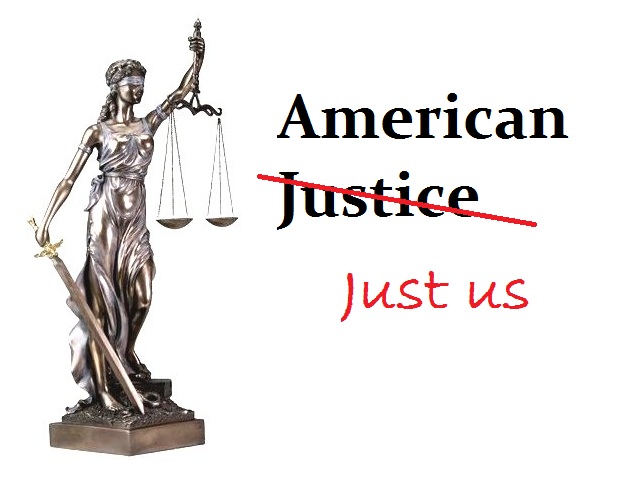 In the letter, Judge Painter announced his retirement as he exposed the internal corruption inside the court system. He stated bluntly that his fellow admin judges had never awarded a case to a plaintiff in 20 years, and that he did so at the urging of former CFTC Chair, Wendy Gramm. I do not take something as seriously as corruption lightly. I am not the type to exaggerate or run off at the mouth. If I say something, I typically can back it up. If I express my OPINION, I clearly state it as such.
Wendy Gramm was the Chair of the CFTC 1988 to 1993. A former Enron board member and wife of energy deregulation architect, Phil Gramm, who dominated Congress for years. Previously, from 1985 to 1988, Wendy Gramm was head of the Office of Management and Budget's Office of Information and Regulatory Affairs (OIRA). Of course, politicians always appoint family members to further their power. After a lobbying campaign from Enron, the CFTC exempted it from regulation in trading of energy derivatives and Gramm was rewarded with a board member position, exactly as Alan Cohen received, who was the receiver in my case hired by Goldman Sachs. Gramm at least resigned from the CFTC and took a seat on the Enron Board of Directors, whereas Cohen remained the Court's Receiver and worked as a board member at Goldman Sachs without resigning. This type of corruption is widespread.
After the Enron scandal, Gramm was never criminally charged but she and the other directors of the energy company were named in several investor lawsuits. Gramm and other Enron directors agreed to a $168 million dollar settlement in a suit led by the University of California. As part of that settlement, the directors agreed to collectively pay $13 million to settle claims of insider trading. The remainder of the settlement was to be paid by insurance.
Judge Painter wrote in his addressing the corruption in the courts he maintained that Judge Levine told him that he had promised former CFTC Chair Wendy Gramm, "That he would never rule in a complainant's favor." Painter's notice went on to say, "A review of his rulings will confirm that he has fulfilled his vow." Judge Painter explained his reasoning for exposing Levine. "If I simply announced my intention to retire, the seven reparation cases on my docket would be reassigned to the only other administrative law judge at the Commission, Judge Levine. This I could not do in good conscience."
Judge-Painter-Notice-and-Order-pdf
Then the WSJ ran an a article written by Sarah N. Lynch in support of the CFTC, accusing Judge Painter of mental unfitness and heavy drinking (Case Sheds Light on CFTC Judge – WSJ). They have never trashed a judge in such a manner. Why? Obviously they were trying to discredit Painter. The article omitted his attack on the Administrative Court System.  It was a highly biased character assassination piece, written to support the CFTC. The LA Times, outside of the NYC cesspool, covered the story stating that the Judge Painter's ruling should concern everyone. This illustrated the stark difference between NYC and the rest of the world.
Back in the 1980s, I was asked to testify against the CFTC with respect to merging it with the SEC. I called a lawyer who practiced before the CFTC who routinely said the same thing about the CFTC Administrative Law Court: you could not win, and often the decisions never made legal sense. I told him I could get him before Congress and he should tell them what he told me. "No way!" he said, for he would be prejudiced out of business and could never win a case thereafter. He advised me not to testify against the CFTC for they would target me as well in retaliation.
In March of 2015, two Supreme Court Justices, Kennedy and Breyer, testified before Congress stating bluntly that the U.S. criminal justice system does not work (Two Supreme Court Justices Say Criminal Justice System Isn't Working – WSJ). The conviction rate back in 2000 in Federal Court was 87% with 71% of those sentenced to prison. By 2010 it rose to 93%. How? Judge Rakoff wrote Why Innocent People Plead Guilty. Others have written on the same subject. Even Eric Holder admitted the justice system is broken, and he stood at the head of that system.
Attorney General John Ashcroft reorganized the Justice Department into what he called a "wartime reorganization" following 9/11. He sent thousands of Americans to prison. Prosecutors would not receive credit for a conviction UNLESS the defendant did jail time. A traffic violation on federal land mandates jail time, even for not having your documents in your possession.
So when I do say there is corruption, it is not simply a personal opinion. I will always qualify something as such. Otherwise, it is based upon observation and research, even though I do not always have the time to fully write about the sources I have encountered.