Blog/2016 U.S. Presidential Election
Posted Oct 29, 2016 by Martin Armstrong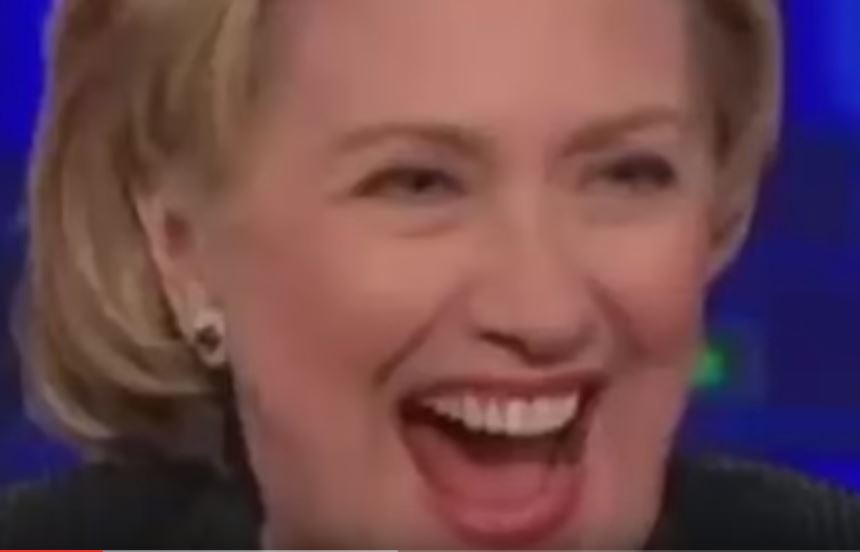 Hillary may not be laughing much longer. The FBI has sent a letter to Congress stating that new emails have surfaced and they are investigating new leads. Hillary Clinton's email controversy has bubbled up once again as FBI Director James Comey told lawmakers the bureau is reviewing new emails related to her personal server. Comey has come out and said he will detail more facts. Even Watergate journalist Carl Bernstein commented on the FBI's shocking Friday afternoon announcement that they are reopening the investigation into Hilary Clinton's email server because new evidence has come to light would not do so unless it was compelling.
The RELIABLE sources from behind the curtain (1) say the Wikileaks has made the FBI look like fools, besides I reported previously that those working on the case unanimously believed she should be indicted. (2) the latest "new" emails go all the way to Obama and it appears that Hillary didn't like reading long emails on her Blackberry. She was first sending them to Huma would then print them out for Hillary. Huma did not delete them so now they have the whole batch. This is the latest running around behind the curtain for they surfaced from another department when they were looking into allegation of Huma's husband texting underage girls.
James B. Comey, said the emails had surfaced in an unrelated case, which law enforcement officials said was an F.B.I. investigation into illicit text messages from Mr. Weiner to a 15-year-old girl in North Carolina. Mr. Weiner, a former Democratic congressman from New York, is married to Huma Abedin, the top aide.
Mr. Comey's letter said that the FBI would review the emails of Huma to determine if they improperly contained classified information, which is tightly controlled by the government. Mr. Comey said in his letter that the emails "appear to be pertinent." To do this 11 days before the election is rather significant. There are other claims that a Hillary victory would have to be nullified and others say it would justify Obama using martial law to suspend the election and stuff in place Joe Biden. A lot is flying behind the curtain right now.