Blog/2016 U.S. Presidential Election
Posted Dec 21, 2016 by Martin Armstrong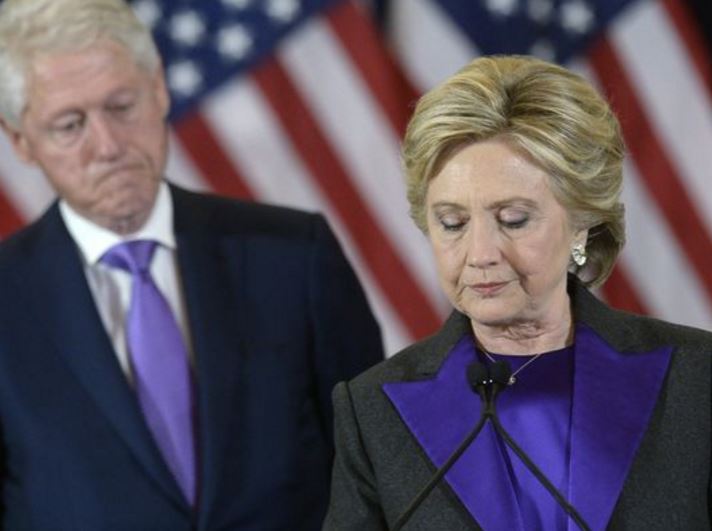 Clinton's fallout is interestingly causing an internal revolution among Hillary's big donors. At her New York bash to "thank" her big donors of $1 million or more, she took no blame and pointed the finger at Comey and Putin. Her spin did not work and she has lost a lot of credibility according to confidential sources. They were smart enough to realize that even if Russia "hacked" the DNC and Podesta emails, there would be no release if there had been no wrongdoing to begin with.
Now Clinton's biggest backers want a "campaign autopsy," which could expose Clinton's entire operation. The donors are demanding to know where Clinton spent the near $1.5 billion in campaign resources she collected in the closing months. They want the receipts. They are demanding an honest investigation of how Clinton failed to read the mood in swing states and how her Brooklyn operation misread polling data.
The donors are not buying the Russian hack story. Putin isn't the only explanation for her failure and they are now pointing the finger at Hillary. She never bothered to go to Wisconsin. The story running behind the curtain is that fundraisers are cutting off all donations to the Democratic Party until this honest review is carried out. They do not want to hear about Comey and Putin.
Foreign governments have been cutting off funds to the Clinton Foundation. At last, the money is being cut off. Bill Clinton has lost it, mocking President-elect Donald Trump's intelligence. "[Trump] doesn't know much," Bill Clinton said of Trump. "One thing he does know is how to get angry, white men to vote for him." Bill is keeping it racist and gender oriented. Obviously, Bill is lashing out because the Clinton money machine came to a screeching halt.