Many comments and emails are pouring in that our model correctly forecast BREXIT years in advance. Here is the picture for the next big chaos period — the US Presidential Election in November.  You can see that 3 out of 4 models show a Republican victory. Two of these show 60%+, which is unheard of. What we have just seen in BREXIT is a prelude to the US election. People are very anti-establishment, anti-immigration, and fed up with stagnant wages thanks to rising taxation.
Tony Blair's comment was very elitist, saying that the people really are stupid and the government should not rush to leave. He says it is too complex to split, but it is also too complex fix. He just doesn't get it. People want REAL change and are tired of listening to how stupid they are.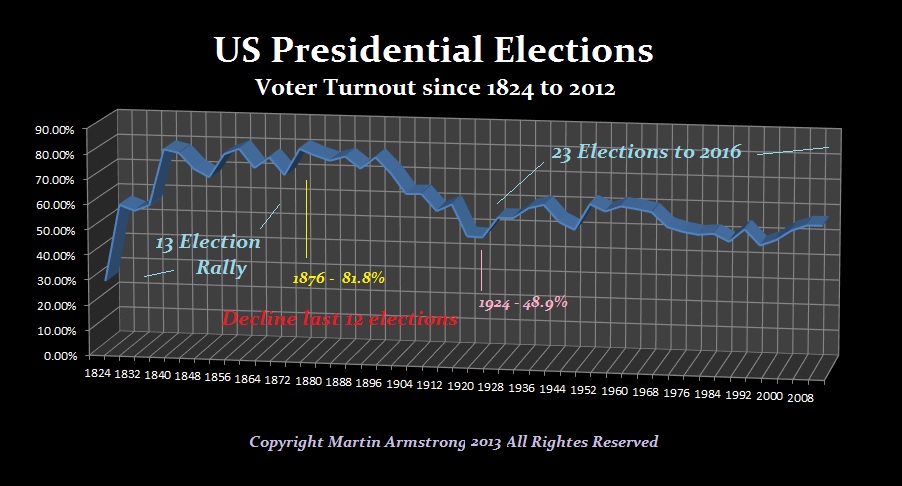 We also saw the biggest turnout in Britain ever for such an event. Trump has already gotten more votes in the primary than any Republican candidate in history. This is reflecting what is coming. We should also see a record turnout in November in the US elections.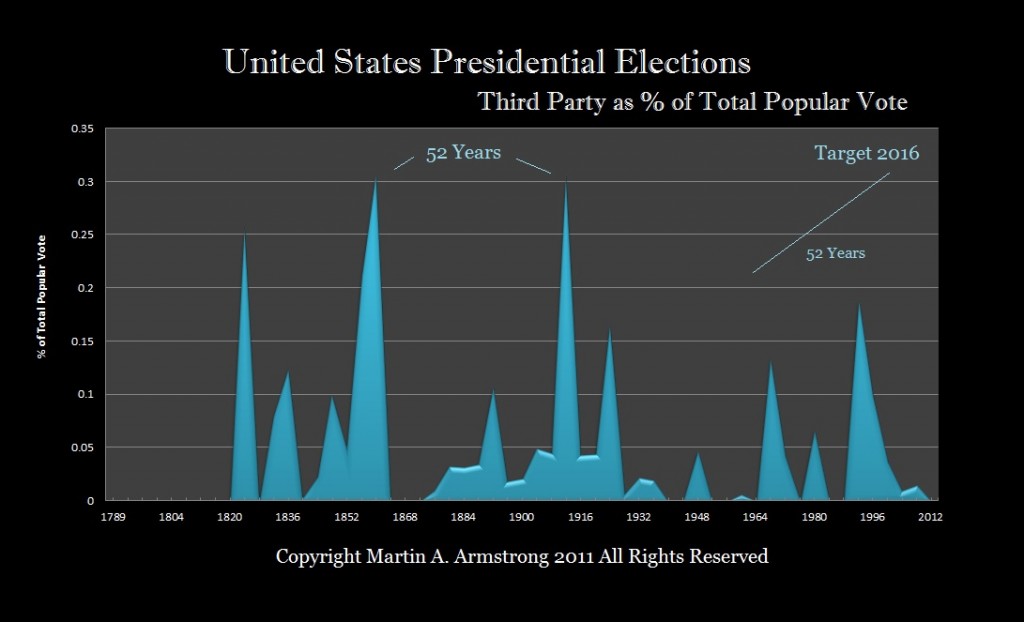 BREXIT was the first of four major elections and our computer has been projecting a strong anti-establishment uprising that is building on a global scale. Our targets have been focused on 2016/2017.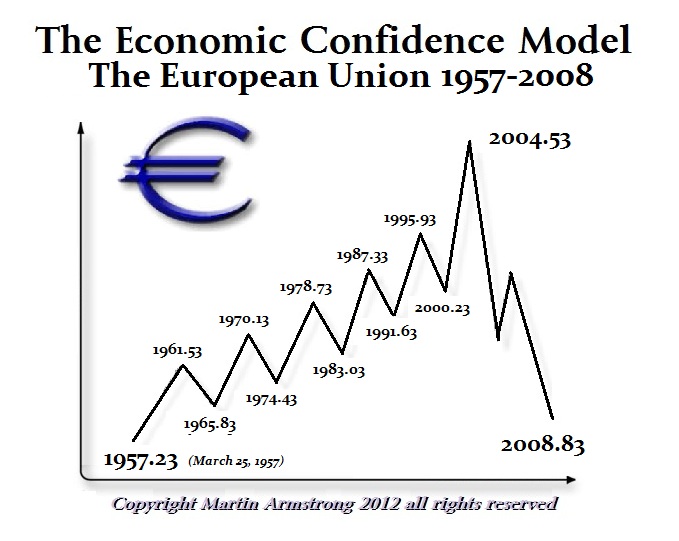 The peak in the euro against the British pound was 1985. The day of the low in the pound was February 26, 1985 (1985.156). Even the pi cycle from that date was 2016.556 or July 22, 2016.
Our model on the European Union projected the high in 2004 and its collapse into 2008 when the euro peaked over 1.60 to the dollar. Now we are in. This raises the potential of the EU becoming extinct by 2029.
What lies ahead is going to be amazing. Nevertheless, this is all set in motion by the incompetence of government intermixed with their pervasive corruption.