Posted Sep 11, 2017 by Martin Armstrong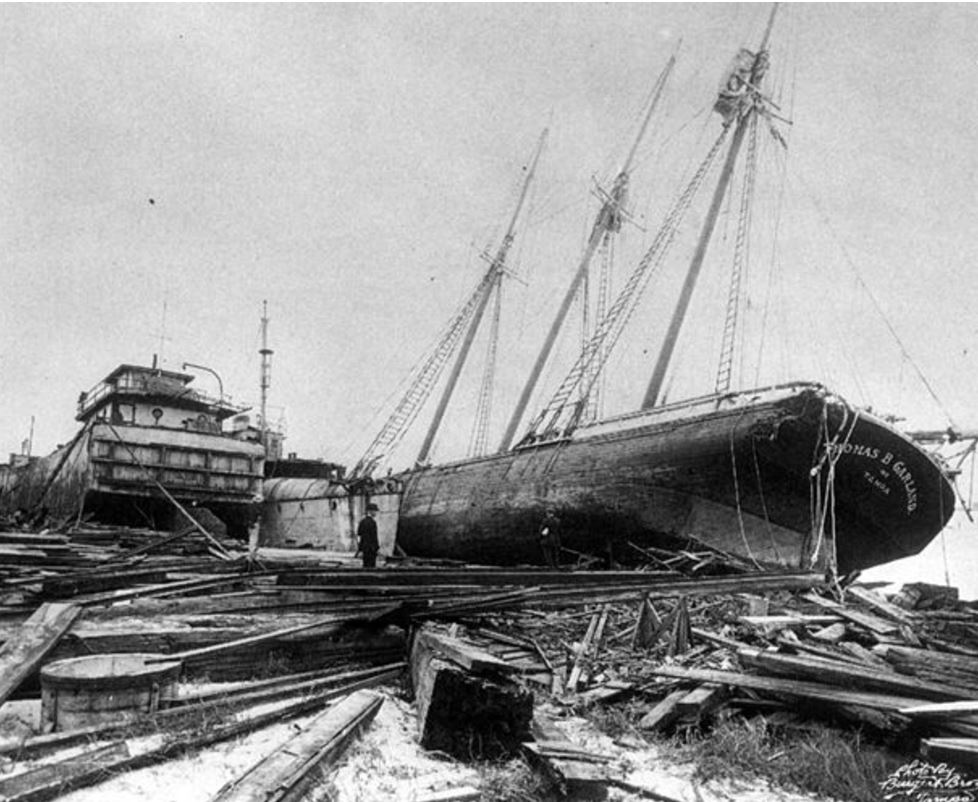 Tampa 1921
QUESTION: Marty, You said in Orlando last year you ran your models on where to locate in Florida and said a big one was due in 2017. Now with your target coming into play for the week of 9/11 and the storm about to hit your area, do you think this target of 9/11 pinpointed both?
ANSWER: It is an interesting coincidence if such things really exist. I suppose we will not know until this week is over. As far as the storm, yes I ran the models and the best area was the Tampa West Coast of Florida. It is not immune. When I grew up, my uncle lost his house on the beach in New Jersey twice during the 1960s. New Jersey is also not immune.
As far as Catagory 5 Hurricanes, as I explained this was the 32nd since 1924 and it should have been the biggest (Pi Cycle). They were forecasting it would run up the East Coast and avoid Cuba. Without using their weather models, cyclically Cuba should have been hit. Likewise, the hit should have been on the West Coast. I did not select Tampa because it is one of the lowest 5 lying cities at virtual water level and is prone to flooding during a flash summer rain storm. I think Tampa would get hit perhaps more so than St Petersburg with respect to flooding.
However, the last direct hit was the Tampa Bay hurricane of 1921 which was a Category 3 (111 mph to 130 mph) hurricane.  In 1921, the combined population of Pinellas, Hillsborough, Pasco, Hernando and Citrus counties was 135,000. Today, it is 2.7 million. The Tampa Bay hurricane of 1921 (also known as the 1921 Tarpon Springs hurricane) is the most recent major hurricane to strike the Tampa Bay Area.
Our office is not on the ground floor. My home is concrete and elevated up one floor. We will just have to see what happens. I agree, it is coming the same target week we had in markets and North Korea. I suppose this is a reflection on Murphy's Law – whatever can go wrong will go wrong all at the same time.