Posted Jan 11, 2018 by Martin Armstrong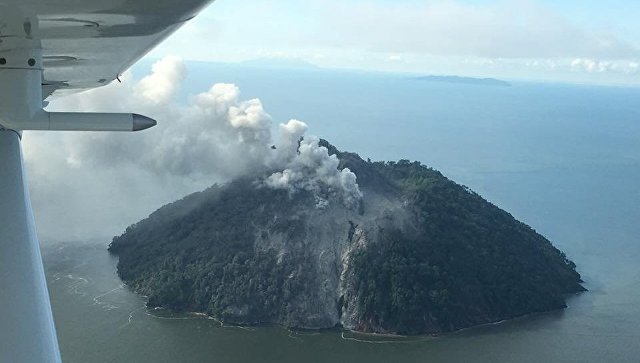 Another dormant volcano has suddenly awakened erupting in a rather spectacular fashion, spewing lava for the first time in known history. It sent an ash cloud 2.1 kilometers into the sky. This ancient volcano on Kadovar Island, which is northeast of Papua New Guinea, has been dormant throughout human history until January 5th, 2018.  It began to erupt at around noon, local time. The volcanic island is about 24 kilometers from the northern coast of mainland Papua New Guinea. Our model is also showing that there will be a rise in volcanic activity as we move into 2024. We previously warned: "If we see a series of volcanic eruptions in the VEI 6 category or greater within 2018, expect to see a very sharp turn down in temperature and Global Cooling will take on rapid change going into 2024." It is truly fascinating how this correlates to the change in the energy output of the sun.
I am waiting for the Global Warming crowd to come up with a new theory that then blames humans for also increasing volcanic activity. Can't wait for that theory explanation.