Posted Jul 8, 2019 by Martin Armstrong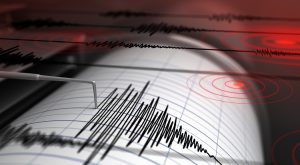 QUESTION: You warning that earthquakes were due in California with solar minimum seem to be right on target. Why won't they just look at your correlations since this is not some opinion you pull out of thin air?
FB
ANSWER: A quake hit last Thursday on the 4th of July which was the largest earthquake to strike Southern California in nearly 20 years with a magnitude 6.4 temblor centered in Ridgecrest, California. Then the aftershock was even bigger. A 7.1 earthquake rocked Southern California last Friday night unleashing multiple fires. They called a state of emergency is declared in Ridgecrest and San Bernardino County.  You can watch the energy wave set off by the earthquake on July 4th ripple through the entire United States.
Lost in the headline of the California quake was the fact that there was a 6.2 magnitude earthquake recorded off the coast of northern Vancouver Island on Wednesday night – July 3rd. There was also a 4.7 earthquake just south of Cohoe, Alaska also on July 3rd. Therefore up and down the West Coast of the USA/Canada, there was correlated earthquake activity which seems to be linked.