Posted Jul 27, 2017 by Martin Armstrong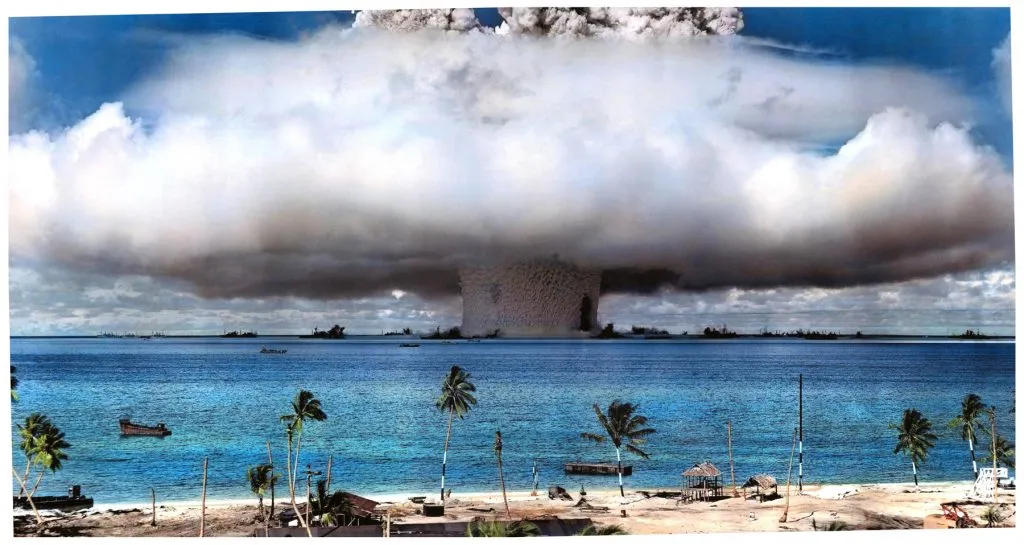 Bikini Atoll 70 years after nuclear tests is thriving. On July 24, 1946 Baker Test shrouded its formidable height over the U.S. Navy's test fleet. The United States dropped 23 nuclear bombs on the island, including a device in 1954 that was 1,100-times larger than the Hiroshima atom bomb. Now a team of scientists from Stanford University have been stunned. They discovered an abundance of marine life apparently thriving in the crater of Bikini Atoll, which was declared a nuclear wasteland after the bombings.
Strangely enough, the same has been found at Chernobyl in Ukraine. It is starting to emerge that even setting off every nuclear bomb will not destroy the planet or turn Earth into space rocks. We can alter our environment by doing so and ridding the planet of humanity as the dominant species, but Earth will heal itself and life will adopt exactly as scientists have discovered in Ukraine at the site of Chernobyl. Wildlife has thrived because it sent humans running.
This new evidence emerging from Chernobyl and Bikini Atoll is demonstrating that we just may not be as smart as we think we are no less all powerful.