Posted Jan 28, 2020 by Martin Armstrong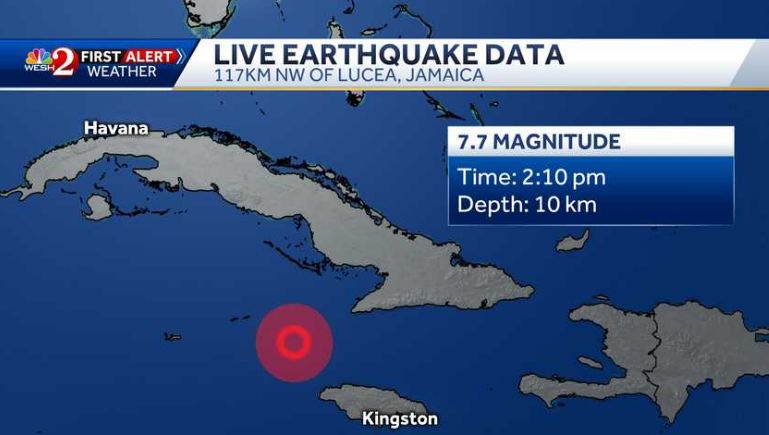 A 7.7 strong earthquake was reported Tuesday afternoon in the Caribbean Sea between Cuba and Jamaica, according to the U.S. Geological Survey. The earthquake was reported around 2:10 p.m. EST Tuesday, according to officials. The quake appears to be on a fault boundary between the North American and Caribbean plates.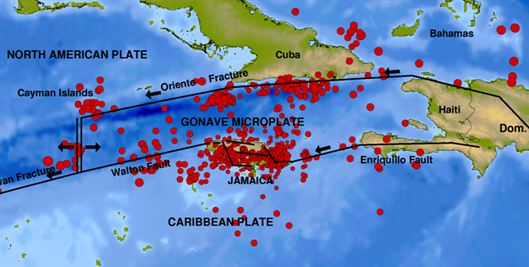 This is a picture of the two plates and a microplate between them. This area is becoming active again which will put pressure on the opposite side of the North American Plate.