Blog/Middle East
Posted Nov 12, 2017 by Martin Armstrong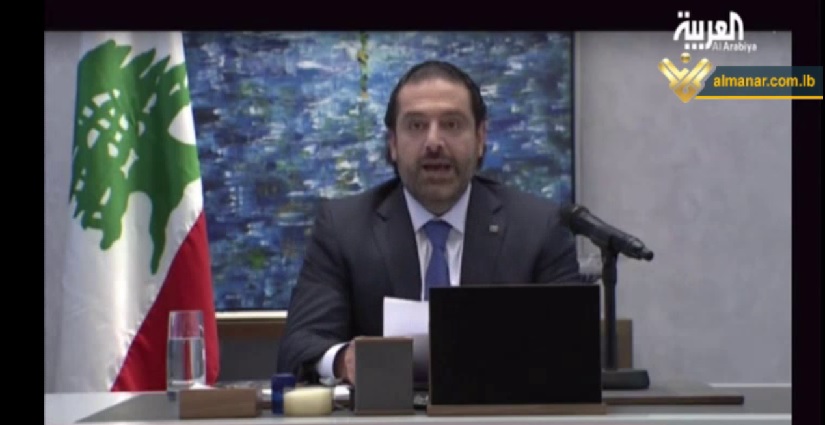 The turmoil in the Middle East has been instigated in part by fiscal mismanagement. When the money was rolling in with high oil prices, it was assumed, as always, that whatever trend is in motion will remain in motion. Consequently, the government expanded their spending assuming money would continue to flow in. When oil broke, the fiscal mismanagement has been exposed for all to see if they care to look.
Falling oil prices have decimated revenues and trade in the region. Security worries about terrorism, particularly in the US, have led to cuts in airline routes. Then there has also been a long-running diplomatic and trade impasse between Saudi Arabia and its allies on the one hand, and Qatar on the other. Now the good-old-days of easy money and rapid growth has led to concerns about over-capacity, waste, and corruption that nobody cared about when money flowed like oil.
We are witnessing the beginning of a Middle East War between the Suni and Shite where the latter opposes kings and the state should be ruled by religious leaders. Iran and its Lebanese ally, the militant Shia group Hezbollah, claim the Saudis detained Mr. Saad El-Din Rafik Al-Hariri is a Lebanese-Saudi politician who has been the Prime Minister of Lebanon since December 2016. They allege that Saudi Arabia forced his resignation. Rex Tillerson said he had received assurances that Mr. Hariri was free to leave anytime.
According to Reuters, there was "no line-up of Saudi princes or ministry officials, as would typically greet a prime minister on an official visit to King Salman", they reported with senior sources close to Hariri and top Lebanese political and security officials said. Reuters reported that Hariri's phone was confiscated, and the next day he was forced to resign as prime minister in a statement broadcast by a Saudi-owned TV channel.
If this is true, then we are witnessing indeed a proxy-war emerging once again in Lebanon. This is a major struggle that is, in fact, seeking to reshape the Middle East with the war building between the conservative Sunni monarchy of Saudi Arabia and Shi'ite revolutionary Iran. These two groups have already been in conflicts that have emerged in Iraq, Syria, and Yemen, where they back opposing sides. This appears to be now expanding to destabilize Lebanon, where the Saudis have opposed the Iran-backed Hezbollah group, which is Lebanon's main political power and part of the ruling coalition. The historical profile of war involving Lebanon is as follows:
First Arab-Israeli War (1948–1949), which involved Egypt, Iraq, Jordan, Transjordan, Syria, Lebanon, Saudi Arabia, and Yemen.
1958 Lebanon Crisis
Lebanese Civil War (1975–1990) Syrian occupation of Lebanon and the Israeli Security Zone
South Lebanon Conflict (1985–2000)
July War (2006) Hezbollah and Israel Stalemate
Fatah al-Islam Rebellion (2007)
2008 conflict in Lebanon Hezbollah victory
Syria War spillover in Lebanon (2011-2017)
Interesting enough, there have been eight events in 69 years and that works out to 8.625-year cycle on the surface without correlating it to history. According to Reuters, Hariri had to be removed because he was unwilling to confront Hezbollah.
What we can determine, is from a cyclically perspective, 2017 was the turning point from which we should expect to see a rise in the clash between Iran and Saudi groups.
When you turn the conomy down, that is historically when tensions rise.