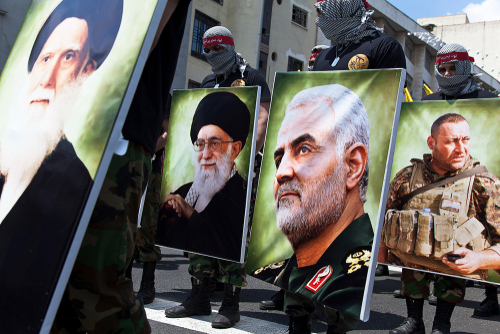 Iran is not simply a military threat, it has been at the top of the list of cyber-terrorism. Iran has cyber troops that have long been waging a cyberwar and they are most definitely among the world's most capable and aggressive cyber operatives. There was even talk behind the curtain that the real cyber-attacker during the US 2016 election was Iran redirecting their hacks through Ukraine – not Russia.  They are very capable of disrupting banking, hacking oil companies, they even covertly attempted to take control of a dam to create the appearance of a natural disaster. So far, Iran has stopped short of launching any major cyberattacks preferring to hold back for the USA would know where those attacks were originating.
The attack on Soleimani was a dramatic shift for an administration. Soleimani was frequently traveling with impunity to Iraq and Syria where he would coordinate strategic attacks on Americans in the past. An Iranian supported rocket attack killed an America contractor and this was followed by the US drone attack which claimed the lives of 27 militia members. It was Iran's support which led to the attack on the American Embassy in Baghdad which is believed to have been ordered by Soleimani who has been traveling freely and coordinating attacks on Americans outside of Iran.
Trump warned on Twitter: "Let this serve as a WARNING that if Iran strikes any Americans, or American assets, we have targeted 52 Iranian sites (representing the 52 American hostages taken by Iran many years ago), some at a very high level & important to Iran & the Iranian culture, and those targets, and Iran itself, WILL BE HIT VERY FAST AND VERY HARD." Mr. Trump added: "The USA wants no more threats!" We should pay attention to November 4, 2022. That will be the 43rd anniversary of the seizing of the American embassy by Iran.
The Iranian leadership will not be deterred. This is a matter of pride. It does not matter what Trump warns. They will take action regardless of the costs. They will pick their time. Otherwise, the leadership will appear to be weak and risk revolution by the youth who are suppressed.